* H-Beam con rods compatible for Toyota NR 8NR-FTS 1.2L engine 2012–2018
* Advertised Horsepower Rating: 800+HP
* Material: Titanizing Forged 4340 aircraft chrome moly quality steel
* Dimensions: Center to center length: 149.2mm; Big end diameter: 45mm; Small end diameter: 20mm ( tapered small end); Big end width: 18.7mm; Small end width: 18.7mm
* Package Contents: 4 Pieces of H-Beam Connecting Rods; 8 Pieces of ARP 2000 3/8" Bolts (Note: Extra cost for upgrading to ARP L19 bolts)
* TüV Certification Con Rods
* Advertised RPM Rating: 7000-9000 rpm
* Fastener Tensile Strength (psi):200,000 - 230,000 psi
* Balanced to within +/- 1 gram per end
* The big end bores are honed to a +/-.01mm tolerance
* Heat-treating & Shot-peened for remained consistent and strong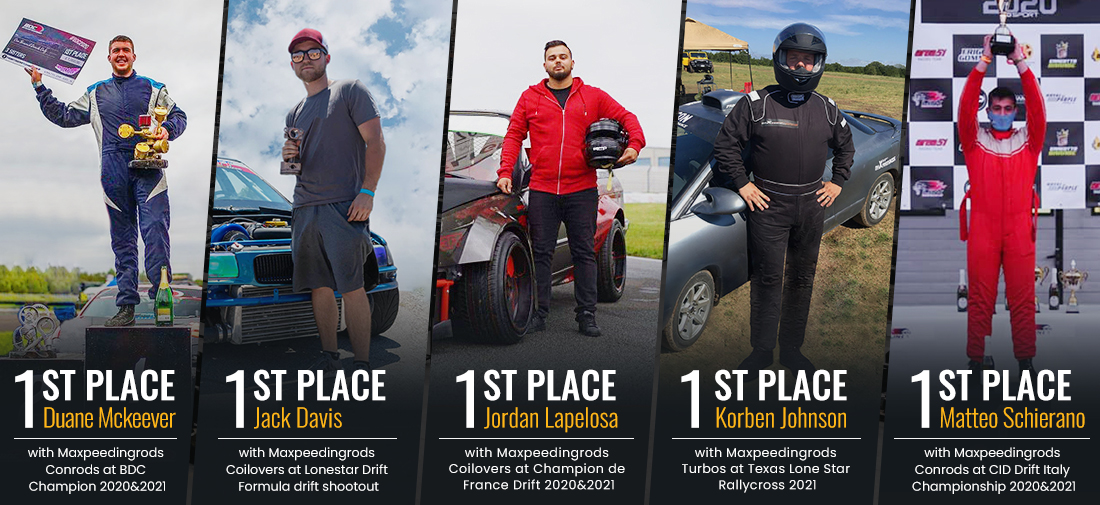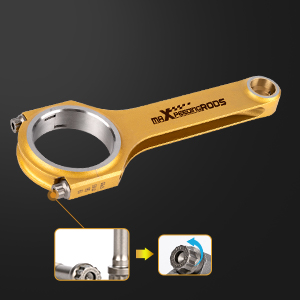 High Quality Components
With Standard ARP 2000 Bolts(Upgradable ARP L19)
Precision Machining Manufacturing
Shot Peening for improved fatigue life. 100% CNC machined for superior tolerances, Precision rod cap alignment dowels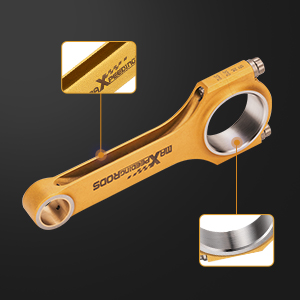 Professional H-Beam Design
Improve stiffness, reduce stress risers and reduce weight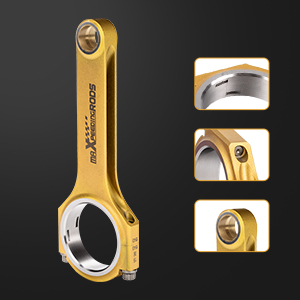 High Performance Material
Titanizing Forged 4340 aircraft chrome moly quality steel for racing
Application
Compatible for Toyota NR 8NR-FTS 1.2L engine
Compatible for Toyota Auris Corolla E180 1.2L 8NR-FTS VVT-iW 2012–2018
Compatible for Toyota C-HR 1.2L 8NR-FTS VVT-iW Turbo I4 2017–present
Compatible for Toyota Corolla (E170) Levin 1.2L 8NR-FTS 2013-2018
Specification
Material: Titanizing Forged 4340 aircraft chrome moly quality steel for racing
Quantity: 4 Pieces a set as showing in picture
Bolts: Including Genuine ARP 2000 3/8" bolts(Note: Extra cost for upgrading to ARP L19 bolts)
Weight Tolerance: Balanced to +/- 1 gram in set
Warranty: one year warranty.
Dimensions
Center to center length: 149.2mm
Big end diameter: 45mm
Small end diameter: 20mm
Big end width: 18.7mm
Small end width: 18.7mm
Feature
- Forged SAE 4340 Chrome Moly Steel for the highest strength and durability, dedicated for Racing
- Designed and processed by CNC machine.
- All big and small ends are finished with SUNNEN honing machine
- Precision alignment sleeves positively locate the rod cap, maintaining big end bore size and eliminating cap walk
- 100% X-rayed, sonic tested and magnafluxed
- Multi-stage heat treated
- Shot peened to relieve stress
- Come with the bronzed bushing suitable for the floating piston pin
Note
- Professional installation is highly recommended (No Instruction Included)
- Custom Service:If there's no conrods you need on our site, we would be happy to help determine your requirements and develop a solution with you to satisfy your needs.

Enter your destination to get a shipping estimate.