* Fitment: Compatible for Audi, compatible for Volkswagen,etc
* Horse Power: Capable of boosting horse power up to 400HP
* Turbine Housing Material: Ductile Iron QT450-10; temperature resistant up to 700℃
* Turbine Impeller Material: K418 Alloy; high oxidation resistance & stability (resistance up to 900℃)
* Cast Aluminium Blades: Great airtight seal, airflow, light weight, and corrosion resistant
* Excellent Design: Durable floating bearing structure & high-precision blade dynamic balance
* 100% Balancing Test: This turbocharger you will receive has been balanced using the VSR machine technology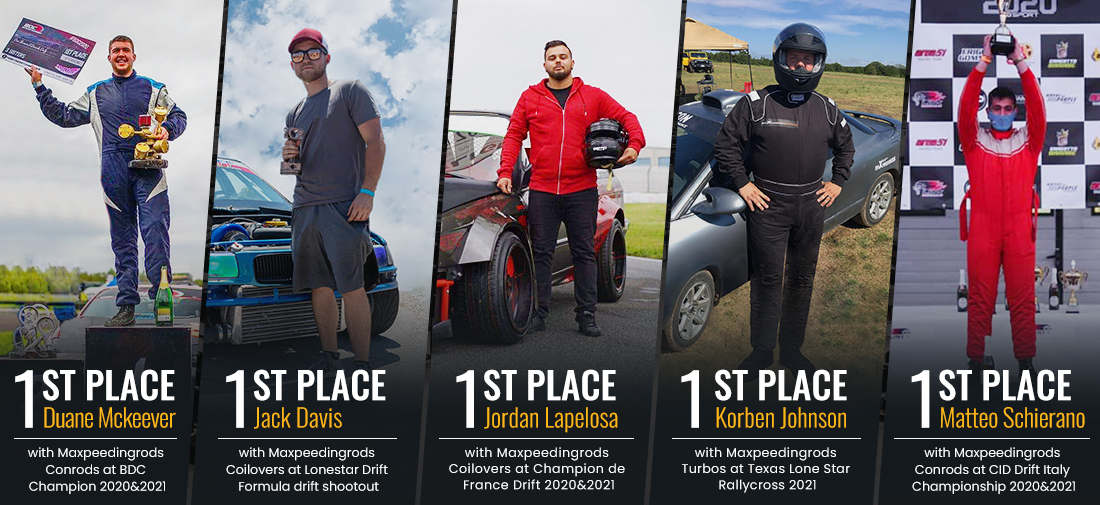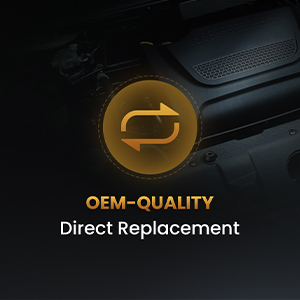 OEM-quality and direct replacement turbochargers which increase the users car's power output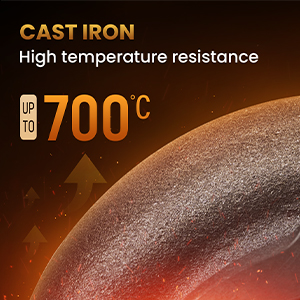 Ductile Iron QT450-10, the material used for the exhaust housing, is temperature resistant up to 700℃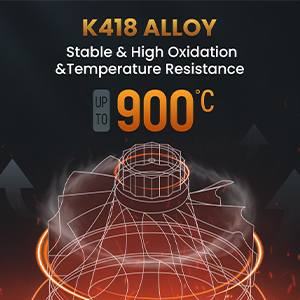 K418 Alloy, the material used for the exhaust impeller, has high oxidation resistance & stability (resistance up to 900℃)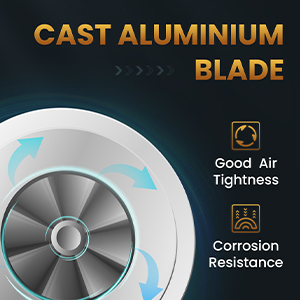 The cast aluminium blades are great airtight seal, airflow, light weight, and corrosion resistant
Introduction
Looking to boost your car's horsepower? Is your car's original turbocharger not performing well or need replacing? Maxpeedingrods stocks all the best OEM-quality and upgraded turbochargers and turbo parts to give your car the power, performance, and reliability you deserve. K04-001 turbocharger is a upgraded turbo for the K03 model, which could provide the perfect solution for you to boost your car up to 400hp.
Application
Compatible for Audi A3 upgraded Engine FT 190 4EB/4EA/4EC 1996-2009
Compatible for Audi TT upgraded Engine FT 190 4EB/4EA/4EC 1996-2009
Compatible for Ford Transit IV 2.5 TD Engine FT 190 4EB/4EA/4EC 1991-
Compatible for Volkswagen BEETLE, compatible for Seat IBIZA upgraded Engine FT 190 4EB/4EA/4EC 1996-2009
Compatible for Audi A3 UPGRADED 1.8L P AUM 96 -
Compatible for Audi 1.8T 1.8L P 97 -
Compatible for Audi A3 1.8L P 96 - 99
Compatible for Audi A3 1.8T 1.8L P ARZ/APP/AUQ 00 -
Compatible for Audi TT 1.8T 1.8L P APP/AUM/AUQ/ARY 99 -
Compatible for Audi A4 1.8T 1.8L P AVJ 01 -
Compatible for VW BEETLE 1.8T 1.8L P AUM/AWU/AWV/BKF/BNU 00 -
Compatible for VW BORA SPORT 1.8T 1.8L P AUM /AWU/AUQ 02 -
Compatible for VW GOLF GTI 1.8L P AUM /AWU/AUQ 00 -
Compatible for Seat LEON 1.8T 1.8L P AJQ 00 -
Compatible for Seat LEON compatible for CUPRA 1.8L P ARY 02 -
Compatible for Skoda OCTAVIA 1.8T 1.8L P AUQ 02 -
Compatible for Skoda SUPERB 1.8T 1.8L P AUQ 02 -
IMPORTANT NOTICE:
1.This is an upgraded K04 turbo for K03-053 & K03 -052
2.K04 -001 turbo is different from K03-052 & K03-053
(1)Some modification are needed,compressor intake size is bigger than K03-052 or K03-053
K03-052 &K03-053 compressor intake size is 45mm
K04-001 compressor intake size is 48.7mm
(2)Silicone hose may need for K04-001 compressor intake connection.
3.Make sure your OE number is correct for K04-001,K03-052 and K03-053
Turbo Part Number & OEM Number
K04-001 part number/OE number:
53049500001, 53049887501
5304-950-0001,  5304 950 0001,  5304-970-0015
06A-145-705HP,   06A145705HP

This is an upgraded K04 turbo for K03-053 & K03 -052 (few modification may need for K03-052)
K03-052 Part/OE number:
53039700052,5303 970 0052 ; 5303-970-0052
53039880052,5303 988 0052 ; 5303-988-0052
53039880094,5303 988 0094,5303-988-0094
06A145704T, 06A145713D, 06A145713DX, 06A145713DV,
06A145713F, 06A145713FX,8299299564, 8299299564

K03-053 OE number:
53039880053 ; 5303 970 0053 ; 5303-970-0053
53039880058 ; 5303 988 0058 ; 5303-988-0058
06A145681H, 06A145702P, 06A145704S,
06A145713B, 06A145713L, 06A145713M
Specification
Turbo Model: KO4-001
Cooling Type: Water & Oil Cooled
Bearing Type: Journal Bearing / Floating Bearing
Thrust bearings: 270 Degrees
Hosepower: 400HP
Condition: Brand New
Warranty: one year warranty for any manufacturing defect
Accessories: You will receive the parts exactly as shown in the picture above.
Engine Model: 1.8L-5V
Engine Code: AJQ, APP, AUM, AUQ, ARY
Feature
1. Turbine housing:Ductile iron QT450-10 shell with high-temperature resistance up to 700 degrees Celsius.
2. Steel Turbine Wheel:Made from the special K418 alloy to achieve high oxidation resistance and stability under high temperatures up to 900 degrees Celsius.
3. Compressor housing:ZL104 aluminum.
4. Compressor wheel/blades:
- Cast Aluminium with good gas tightness and corrosion resistance.
Installation suggestions
We highly recommend you make sure the points below before installing:
1.Replace the air filter: if the if the air filter is not replaced may cause the compressor wheel damage.
2.Replace the engine oil: Because floating bearing and turbocharger will be damaged by impurities in the old oil.
3.After large overhaul, the engine cannot be replaced with a new turbocharger because there are too much impurities in oil after overhauling which will damage the replacement turbocharger immediately.
Please run the old turbocharger for 7-10 days and then replace to new turbocharger and new engine oil.
Note
- Please check the Turbo Model, Turbo Part Number and OEM Part Number on your original Turbo to make sure this turbo is the correct one for your engine. If you need assistance finding the correct turbo for your car, please feel free to contact us.
- Professional installation is highly recommended (No Instructions are Included)
Enter your destination to get a shipping estimate.
Return Policy
We committed to provide good quality products to all our customers. We accept return or exchange within 30 days. No hassle for refund, 15 business days money back guarantee after we received the returned items. We hope that you will be pleased with your purchase. We want you to be happy with the products you got. Your satisfaction is our top priority.
If you are not satisfied with your purchase, please contact us as soon as possible after you received the item. Return shipping address will be provided and you will get the refund after we received the return item. All returned items must be in brand-new condition, unused and with original tags and packaging.
If the return is caused by the consumer, consumer should be responsible for the shipping fee and the restocking fee. If due to our reasons, the goods received are damaged or not correct, and the consumer is not required to bear the shipping fee for this reason, no restocking fee to be charged to the consumers for the return of a product.
Important Notice
1. Any returned item(s) without Return authorization will be rejected.
2. Please return your item(s) in original packaging and ensure that all packages are securely wrapped
3. We will not accept responsibility for loss or damage of goods during transit, please ensure that the insurance cover option is taken where possible
4. Upon receipt, all products will be inspected at our discretion in 3-5 business days. Then, the updated result will be informed.
If you have made a mistake on purchase and wish to cancel the order before it is dispatched please contact us by email as quickly as possible.
Shipping
1. We will ship your order in one business day once the payment is cleared.
2. Tracking number will be uploaded to your MXR customer account within 24 hours after shipment. Meanwhile, you will get the logistics notification mail.
3. Shipping time usually takes 3-7 business days when products available in local warehouses, and 5-25 business days to International addresses.
4. We only ship the item to PayPal verified shipping address. Please make sure your shipping address is the same as PayPal.