* Cost-effective Turbo increase 20-40% power for your car
* Ductile Iron QT450-10- Temperature resistance up to 700℃
* K418 Alloy- High oxidation resistance& stability (resistance up to 900℃)
* Cast Aluminium Blades-Great Air Tightness & Corrosion Resistance
* Horse Power Boost up to 600HP
* Excellent Design: Durable floating bearing structure & high-precision blade dynamic balance
* 100% Balancing Test: This turbocharger you will receive has been balanced using the VSR machine technology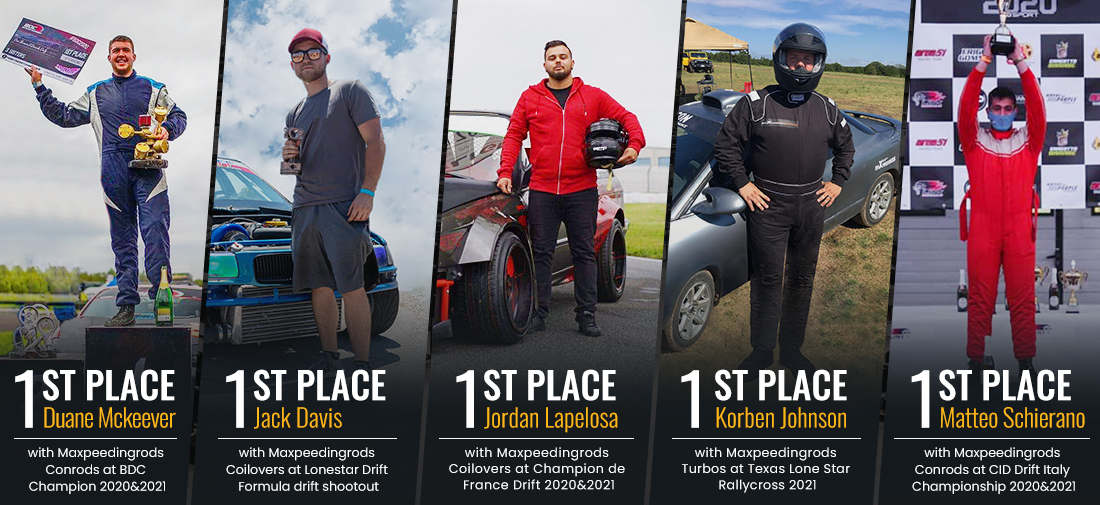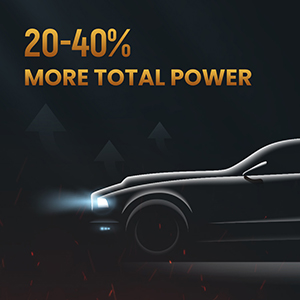 Cost effective turbocharger give your car 20-40% power than a non-turbo car of the same year, make and model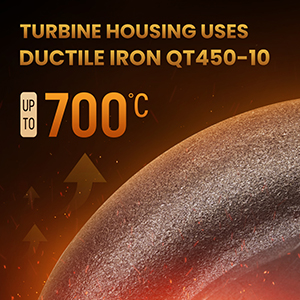 Ductile Iron QT450-10, the material used for the exhaust housing, is temperature resistant up to 700℃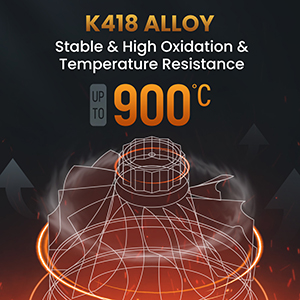 K418 Alloy, the material used for the exhaust impeller, has high oxidation resistance & stability (resistance up to 900℃)
The cast aluminium blades are great airtight seal, airflow, light weight, and corrosion resistant
Introduction
Are you trying to put together a cost effective turbocharger system for your vehicle? You should know a turbocharged car has about 20-40% more total power than a non-turbo car of the same year, make and model. Well, Maxpeedingrods for GT35 for GT3582 turbocharger is excellent for single turbo applications for 4 or 6 Cylinder Engines, Don't hesitate to get a turbo to boost your car's power.
Application
This turbo is a universal application street turbo, some modification may be required based on the individual vehicle.
Perfect for all 4/6 cylinder and 2.5L-6.0L engines
Horse Power: Capable of Boosting Horse Power up to 600HP
** WARNING: Lacking oil will cause turbocharger shaft play and damage, please adjust your oil pressure and make sure turbocharger is fully lubricated

Specification
Exhaust Inlet (Turbo Manifold) Flange: T3 Flange
Exhaust Outlet (Downpipe) Flange: 4-Bolt
Turbine Trim: 84.2
Turbine A/R: 0.63
Turbine Inducer Diameter: 68mm
Turbine Exducer Diameter: 62.4mm
Compressor Trim: 56.9
Compressor A/R: 0.7
Compressor Inducer Diameter: 61.5mm
Compressor Exducer Diameter: 81.5mm
Compress Inlet Size(Air intake): 4 inch (103.5mm)
Compressor Outlet Size: 2.5 inch (63.6mm)
Bearing Type: Wet Float
Cooling Type: Water + Oil
Internal Wastegate: No
Warranty: one year for any manufacturing defects
Compress Inlet Size(Air intake): 4 inches (103.5mm)
Compressor Outlet Size: 2.5 inches (63.6mm)
Wastegate: External Wastegate
Oil Inlet: M10*7/16-24
Oil Outlet: M14.1 & 2*M8*1.25
Water: M14*1.5
Maximum PSI:22
Package Weight: 8350g
Package Size: 26*25*23 cm
Features
1)Product Material:
1. Turbine housing :Ductile iron QT450-10 shell with high-temperature resistance up to 700 degrees Celsius.
2. Steel Turbine Wheel:Made from the special K418 alloy to achieve high oxidation resistance and stability under high temperatures up to 900 degrees Celsius.
3. Compressor housing:ZL104 aluminum.
4. Compressor wheel/blades:
Cast aluminium with good gas tightness and corrosion resistance.
5. Max HP: UP to 600hp.
2)Product Feature:
1. Excellent Design:
Excellent Design And Processing and durable floating bearing structure + high-precision blade dynamic balance.
2. Durable:
Water-cooled/oil-cooled structure extends turbine service life.
3. 100% BALANCING TEST:This Turbocharger you will receive has been balanced using the VSR machine technology.
Installation Suggestions
We highly recommend you make sure the points below before installing:
1.Replace the air filter: if the if the air filter is not replaced may cause the compressor wheel damage.
2.Replace the engine oil: Because floating bearing and turbocharger will be damaged by impurities in the old oil.
3.After large overhaul, the engine cannot be replaced with a new turbocharger because there are too much impurities in oil after overhauling which will damage the replacement turbocharger immediately.
Please run the old turbocharger for 7-10 days and then replace to new turbocharger and new engine oil.

Note
* Replace, repair or reconnect air cleaner element per manufacturer's manual to avoid compressor wheel damage.
* Make sure the oil drain line is lower than the turbo itself.
* Gasoline car must install a water cooling device to avoid overheating.
* Ensure exhaust outlets are well sealed by welding.
* To protect the turbocharger and your car engine, an Air filter is necessary.
* Professional installation is highly recommended.
* For any needs please contact us.
* This is a universal application turbo, so modification might be required for some vehicles.
Enter your destination to get a shipping estimate.
Our friend, the Youtuber HZ Video, currently installed MaXpeedingRods GGT3582 Universal Turbocharger! He shared his using experience, particularly with install guidance.