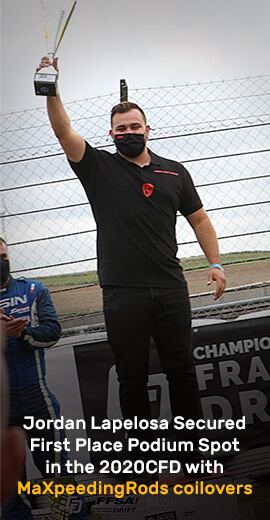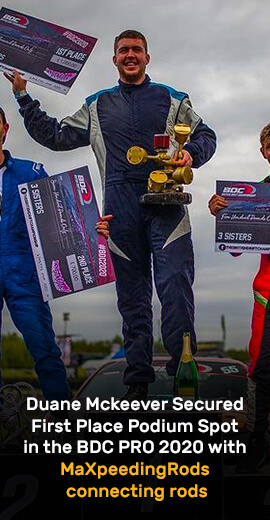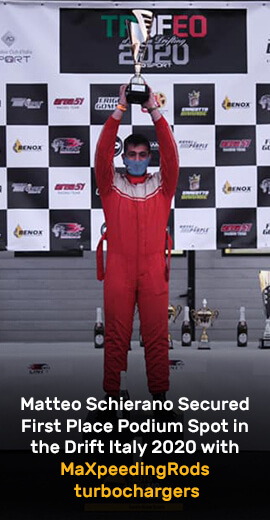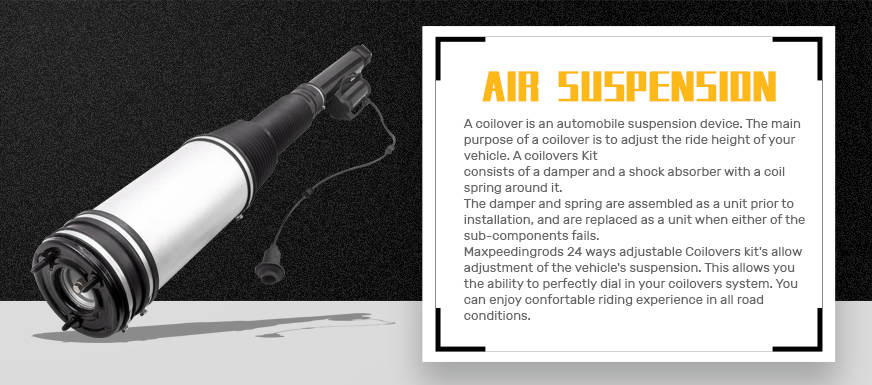 Compatible for Porsche Air Suspension
Maxpeedingrods air suspension systems provide you a better ride quality and ease of handling, it Direct fit replacement with no modifications needed.
Online shopping for New compatible for Porsche Air Suspension from Maxpeedingrods at affordable prices. These Air Suspensions are the compatible for Porsche Panamera and more series, application for the year 2010, 2011, 2012, 2013, 2014 compatible for Porsche car and more year choices. You can find the quality fully guaranteed air suspension, high performance auto parts & engine accessories at Maxpeedingrods.

Showing 1 to 3 of 3 (1 Pages)
What is An Air Suspension?

An air suspension is a vehicle suspension that is driven by an electric or engine-driven air pump or compressor. The compressor pumps air into a flexible bellow, usually made of textile-reinforced rubber. The air pressure inflates the bellows and lifts the chassis off the axle.

How Does An Air Suspension Work?

Air suspension systems replace the vehicle's coil springs with air springs that adjust instantly to different situations and varying load capacities by adding an on-board air compressor, sensors and electronic controls.

Full vs Semi Air suspension

Full air suspension can mean both front and rear or it can mean a rear air suspension solution where the entire metal spring is replaced by an air spring as opposed to an auxiliary air suspension which is fitted in addition to the existing suspension. Semi air suspension which is also called load support, auxiliary air or sometimes supplementary or secondary suspension is installed in addition to your existing suspension and is aimed at heavy vehicle, such as commercial vans and motorhomes that are often at their weight limit. Load support improves ride quality and lifts the vehicle up but will not lower it.