* OEM-Quality. Direct Replacement
* Ductile Iron QT450-10 - High temperature resistance (up to 700℃)
* K418 Alloy - Stable & High Oxidation & Temperature Resistance(up to 900℃)
* Cast Aluminium Blade - Good Air Tightness & Corrosion Resistance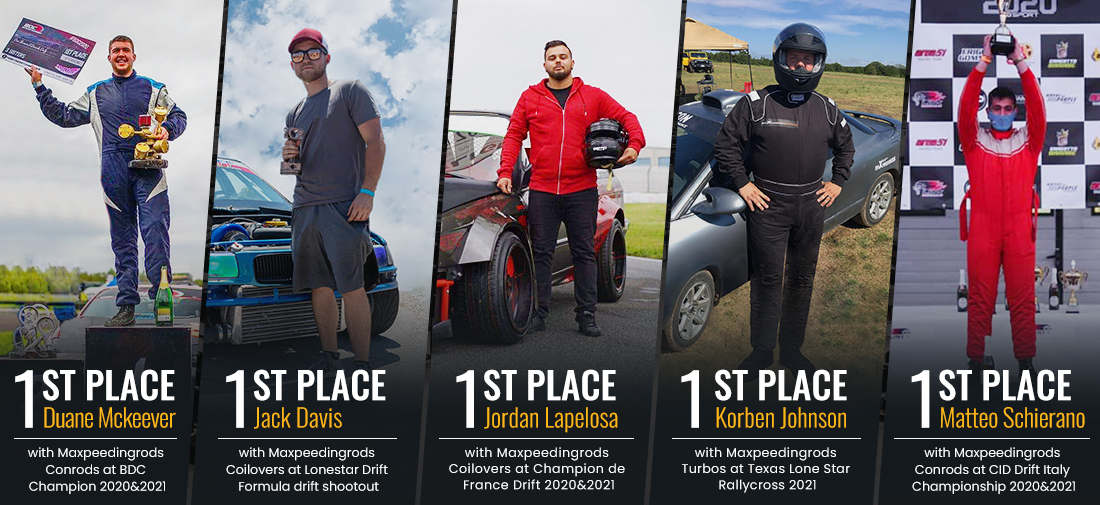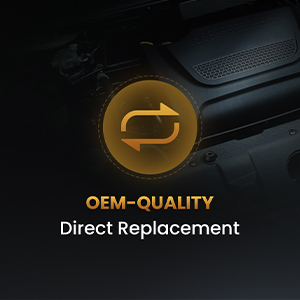 OEM-quality and size with little modification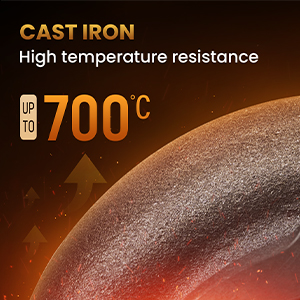 Turbine housing uses cast iron able to withstand temperatures up to 700℃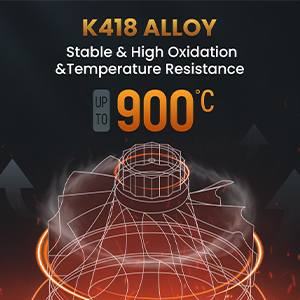 Steel Turbine Wheel constructed from the special K418 alloy to achieve high oxidation resistance and stability under high temperatures up to 900℃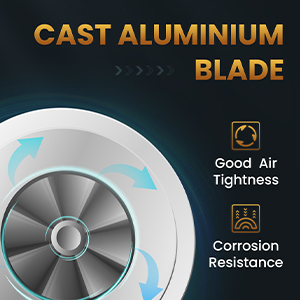 Cast aluminium blades with good gas tightness and corrosion resistance
Introduction
Looking to boost your car's horsepower? Is your car's original turbocharger not performing well or need replacing? Maxpeedingrods stocks all the best OEM-quality turbochargers and turbo parts to give your car the power, performance, and reliability you deserve. Maxpeedingrods aftermarket replacement turbos provide the perfect solution by delivering a high-quality turbo at a budget-friendly price.
Application
Compatible for MITSUBISHI CARISMA 1.9 DI-D 115 09.2000 - 06.2006
Compatible for MITSUBISHI CARISMA Saloon 1.9 DI-D 115 09.2000 - 06.2006
Compatible for MITSUBISHI SPACE STAR MPV (DG-A) 1.9 DI-D 115 10.2002 -12.2004
Compatible for NISSAN PRIMERA (P12) 1.9 dCi 120 04.2003
Compatible for NISSAN PRIMERA Estate (WP12) 1.9 dCi 120 04.2003
Compatible for NISSAN PRIMERA Hatchback (P12) 1.9 dCi 120 04.2003
Compatible for RENAULT ESPACE IV 1.9 dCi 116 04.2003 - 02.2005
Compatible for RENAULT ESPACE IV 1.9 dCi 120 11.2002
Compatible for RENAULT GRAND SCENIC II 1.9 dCi 120 04.2004
Compatible for RENAULT LAGUNA II 1.9 dCi 120 03.2001
Compatible for RENAULT LAGUNA II Grandtour 1.9 dCi 120 03.2001
Compatible for RENAULT MEGANE II 1.9 dCi 120 OF 11.2002 - 02.2008
Compatible for RENAULT MEGANE II Coupe-Cabriolet 1.9 dCi 120 09.2003 - 03.2009
Compatible for RENAULT MEGANE II Estate 1.9 dCi 120 08.2003 - 07.2009
Compatible for RENAULT MEGANE II Saloon 1.9 dCi 120 09.2003
Compatible for RENAULT SCENIC II 1.9 dCi 120 06.2003
Compatible for VOLVO S40 I (VS) 1.9 DI 102 07.2000 -12.2003
Compatible for VOLVO S40 I (VS) 1.9 DI 115 07.2000 -12.2003
Compatible for VOLVO V40 Estate 1.9 DI 102 07.2000 - 06.2004
Compatible for VOLVO V40 Estate 1.9 DI 115 07.2000 - 06.2004
Note: The turbo is a model of VNT/VGT;
Turbo Part Number & OEM Number
1441100Q0K,14411-00Q0K
14411AW300,14411-AW300
1441100Q0E,14411-00Q0E
14411AW300,14411-AW300
14411AW301,14411-AW301
1441100Q0E, 14411-00Q0E
708639-5010S,708639-5007S,708639-0002, 8602254, 7701474960,7711368748,7701477263
708639-3 ,708639-0003, 8602872, 7711135749,7701478024,7711135336
708639-4,708639-0004,8603688,7711497146 , 7701472775,7701473526
708639-5 , 708639-0005, 8602478 , 8200256077 ,8200332125,8200369581
708639-6 ,708639-0006,708639-9010S,708639-9011S
8603688,8200381645, 8200683855, 8200114015
36002419,8200110519,8200056883, 8200110519B
708639-10,708639-0010 ,36000721, 8200544912 , 8200110519A
(Not fit for GT1549S 751768-0001)
HOW TO IDENTIFY YOUR TURBOCHARGER
If you are not sure fitment for your old turbo, please let us know this information :
1 . The OEM code information from your original turbo nameplate
2 . The Engine code & KW , HP , Year for your car
3 . The Photos of your complete turbo
4 . Please note that the registration number cannot identify your turbocharger
Specification
Turbo Model: GT1749V
Engine Code: F9Q, D4192T3
Bearing Type: Journal Bearing / Floating Bearing
Trust bearings: 270 Degrees
Hosepower: Up to 120HP
Condition: Brand New
Warranty: one year warranty for any manufacturing defect
Accessories: You will get exactly as shown in the picture above
Feature
Product Material:
1. Turbine housing:Ductile iron QT450-10 shell with high-temperature resistance up to 700 degrees Celsius
2. Steel Turbine Wheel:Made from the special K418 alloy to achieve high oxidation resistance and stability under high temperatures up to 900 degrees Celsius
3. Compressor housing:ZL104 aluminum with lightweight
4. Compressor wheel/blades:Cast aluminium with good gas tightness and corrosion resistance
Product Performance:
1. OEM-quality and size with little modification
2. Rich Experience In Turbo Production And Own Factory
3. Quality Assurance
4. High Performance Rotor
5. High-Speed Oil Seal Ring
6. Strict Quality Inspection
7. Precision Clearance
8. High-speed Accessories
9.100% balancing Test by TURBOTECHNICS VSR3
This Turbocharger you will receive has been balanced using the VSR machine technology.
Installation suggestions
We highly recommend you make sure the points below before installing:
1.Replace the air filter: if the if the air filter is not replaced may cause the compressor wheel damage.
2.Replace the engine oil: Because floating bearing and turbocharger will be damaged by impurities in the old oil.
3.After large overhaul, the engine cannot be replaced with a new turbocharger because there are too much impurities in oil after overhauling which will damage the replacement turbocharger immediately.
Please run the old turbocharger for 7-10 days and then replace to new turbocharger and new engine oil.
Note
*Please check the Turbo Model, Turbo Part Number and OEM Part Number on your original Turbo to make sure this turbo is the correct one for your engine. If you need assistance finding the correct turbo for your car, please feel free to contact us.
*Professional installation is highly recommended (No Instructions are Included)
Enter your destination to get a shipping estimate.
Return Policy
We committed to provide good quality products to all our customers. We accept return or exchange within 30 days. No hassle for refund, 15 business days money back guarantee after we received the returned items. We hope that you will be pleased with your purchase. We want you to be happy with the products you got. Your satisfaction is our top priority.
If you are not satisfied with your purchase, please contact us as soon as possible after you received the item. Return shipping address will be provided and you will get the refund after we received the return item. All returned items must be in brand-new condition, unused and with original tags and packaging.
If the return is caused by the consumer, consumer should be responsible for the shipping fee and the restocking fee. If due to our reasons, the goods received are damaged or not correct, and the consumer is not required to bear the shipping fee for this reason, no restocking fee to be charged to the consumers for the return of a product.
Important Notice
1. Any returned item(s) without Return authorization will be rejected.
2. Please return your item(s) in original packaging and ensure that all packages are securely wrapped
3. We will not accept responsibility for loss or damage of goods during transit, please ensure that the insurance cover option is taken where possible
4. Upon receipt, all products will be inspected at our discretion in 3-5 business days. Then, the updated result will be informed.
If you have made a mistake on purchase and wish to cancel the order before it is dispatched please contact us by email as quickly as possible.
Shipping
1. We will ship your order in one business day once the payment is cleared.
2. Tracking number will be uploaded to your MXR customer account within 24 hours after shipment. Meanwhile, you will get the logistics notification mail.
3. Shipping time usually takes 3-7 business days when products available in local warehouses, and 5-25 business days to International addresses.
4. We only ship the item to PayPal verified shipping address. Please make sure your shipping address is the same as PayPal.