Product Code:
CR-BMW-135B-4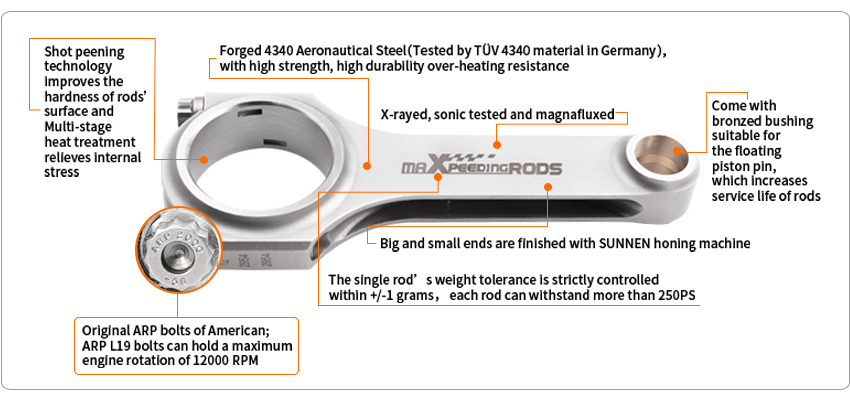 Specification

Quantity: 4 Pieces a set
Bolts: Including Genuine 3/8" ARP 2000 bolts (Note: Extra cost for upgrading to ARP L19 bolts)
Material: Forged 4340 aircraft chrome moly quality steel for racing
Weight Tolerance: Balanced to +/- 1 gram in set
Application

for BMW 2002 Ti / ii Turbo M10 Engine
Dimensions

Center to center length: 135mm
Big end diameter: 52mm
Small end diameter: 22mm
Big end width: 23.876mm

Small end width: 23.88mm
Key Feature
- Forged SAE 4340 Chrome Moly Steel for the highest strength and durability, dedicated for Racing
- Designed and processed by CNC machine.
- All big and small ends are finished with SUNNEN honing machine
- Precision alignment sleeves positively locate the rod cap, maintaining big end bore size and eliminating cap walk
- 100% X-rayed, sonic tested and magnafluxed
- Multi-stage heat treated
- Shot peened to relieve stress
- Come with the bronzed bushing suitable for the floating piston pin
Car History
Both versions of the two litre M10 engine introduced in 1965 in the 2000 C and 2000 CS became available in the New Class sedan in 1966.
The base 2000 used the 100 hp (75 kW) engine from the 2000 C, while the 2000TI used the engine from the 2000 CS with twin Solex PHH
side-draft carburetors and 120 hp (89 kW). Intended as an upscale version of the 1800, the 2000 featured distinct wide taillights, more
exterior trim, and unique rectangular headlights. The American market 2000 sedans could not have the rectangular headlights due to
government regulations.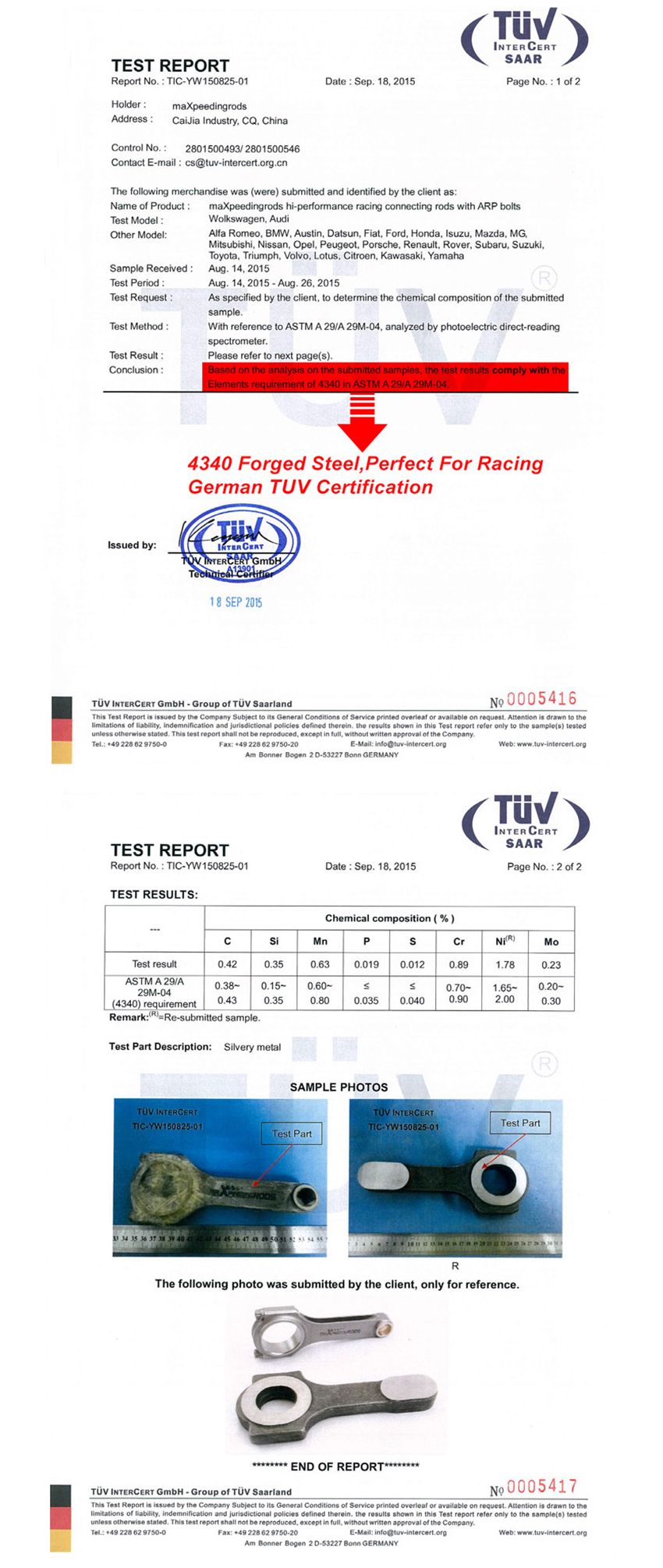 Enter your destination to get a shipping estimate.