* Fitment: Perfect for all 4/ 6 cyl 2.5L-3.0L engines
* Horse Power: Capable of boosting horse power up to 500BHP. This is a cost-effective turbocharger that will increase the users car's power output by 20-40%.
* Turbine Housing Material: Ductile Iron QT450-10; temperature resistant up to 700℃
* Turbine Impeller Material: K418 Alloy; high oxidation resistance & stability (resistance up to 900℃)
* Cast Aluminium Blades: Great airtight seal, airflow, light weight, and corrosion resistant
* Excellent Design: Durable floating bearing structure & high-precision blade dynamic balance
* 100% Balancing Test: This turbocharger you will receive has been balanced using the VSR machine technology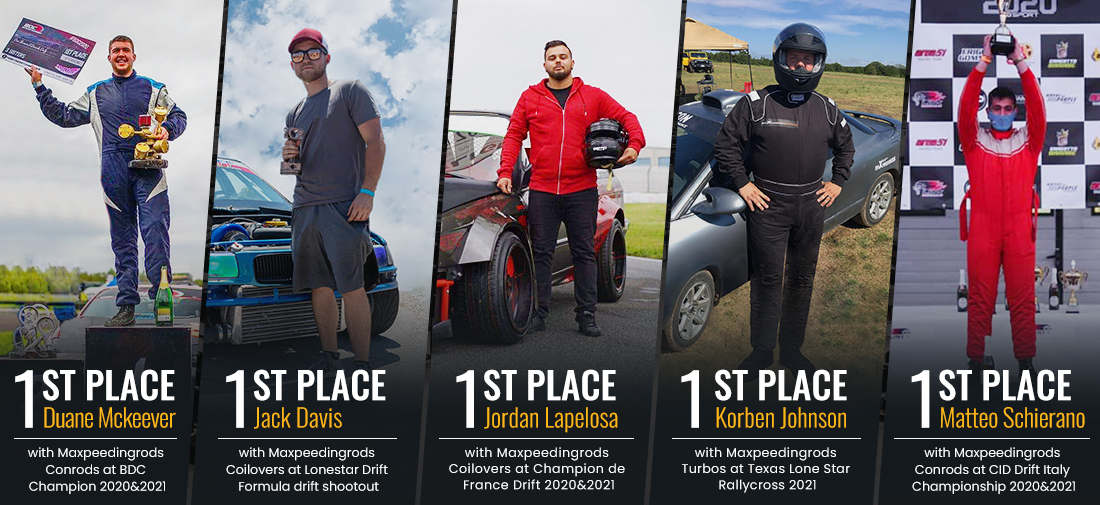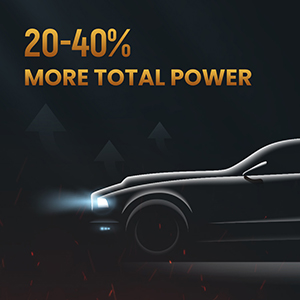 Cost effective turbocharger give your car 20-40% power than a non-turbo car of the same year, make and model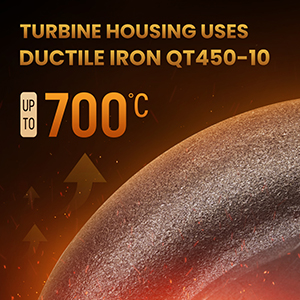 Ductile Iron QT450-10, the material used for the exhaust housing, is temperature resistant up to 700℃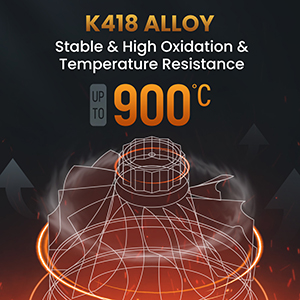 K418 Alloy, the material used for the exhaust impeller, has high oxidation resistance & stability (resistance up to 900℃)
The cast aluminium blades are great airtight seal, airflow, light weight, and corrosion resistant
Introduction
The for GT3037 Turbocharger is a large turbo capable of generating 500 HP, depending on application and with the correct tuning. The for GT3037 is generally used for larger displacement engines of 3.0L and up, since these types of engines can produce enough exhaust volume to push the for GT3037.
Application
Perfect for all 6 / 8 cyl 2.5L-3.0L engines
Horse Power: Boost Horse Power up to 500BHP

Specification
Cooling Type: Water + Oil Cooled
Exhaust Inlet (Turbo Manifold) Flange: Standard T3 Flange
Exhaust Outlet (Downpipe) Flange: Standard 4-Bolt
Turbine Trim: 74.2
Turbine Inducer Diameter:64.8
Turbine Exducer Diameter: 55.8
Turbine A/R: 0.82
Compressor Trim: 48.1
Compressor Inducer Diameter: 52.7
Compressor Exducer Diameter: 76
Compressor A/R:0.6
Oil Inlet: M12*1.25 & 2*M8*1.25
Oil Outlet: 2*M8*1.25
Water: M18*1.5
Bearing: Journal Bearing
Thrust bearing: 270 Degrees
Warranty: one year warranty for any manufacturing defect
Internal Wastegate: No
Features
1. Turbine housing:Ductile iron QT450-10 shell with high-temperature resistance up to 700 degrees Celsius.
2. Steel Turbine Wheel:Made from the special K418 alloy to achieve high oxidation resistance and stability under high temperatures up to 900 degrees Celsius.
3. Compressor housing:ZL104 aluminum.
4. Compressor wheel/blades:
- Cast Aluminium with good gas tightness and corrosion resistance.
Installation Suggestions
We highly recommend you make sure the points below before installing:
1.Replace the air filter: if the if the air filter is not replaced may cause the compressor wheel damage.
2.Replace the engine oil: Because floating bearing and turbocharger will be damaged by impurities in the old oil.
3.After large overhaul, the engine cannot be replaced with a new turbocharger because there are too much impurities in oil after overhauling which will damage the replacement turbocharger immediately.
Please run the old turbocharger for 7-10 days and then replace to new turbocharger and new engine oil.

Notice
* This model is a universal turbo. Before purchasing, please confirm whether there is enough space in your car to install this turbo.
* Replace, repair or reconnect air cleaner element per manufacturer's manual to avoid compressor wheel damage.
* Make sure the oil drain line is lower than the turbo itself.
* Gasoline car must install a water cooling device to avoid overheating.
* Ensure exhaust outlet are well sealed by welding.
* Please check the specifications carefully before buying. If you are not sure about these information, please feel free to contact us.
* This is universal application turbo, so modification might be required for some vehicles.
* Professional installation is highly recommended(No Instruction Included).
* Due to the light and screen difference, the item's color may be slightly different from the pictures.
* Please allow 0.5-2 cm differences due to manual measurement.

Enter your destination to get a shipping estimate.