* Fitment: Compatible for Audi A8 S8 2004-2010
* OEM / Part Number: 4E0616040AF , 4E0616040AH , 4E0616040R , 4E0616040T
* Test: Before each product leaves the factory it has endured a leak test, fatigue test, and a burst test.
* With inductance, computer adjustable
* Quality: Made of High-quality rubber material for long-lasting durability

Warning: Cancer and Reproductive Harm www.P65Warnings.ca.gov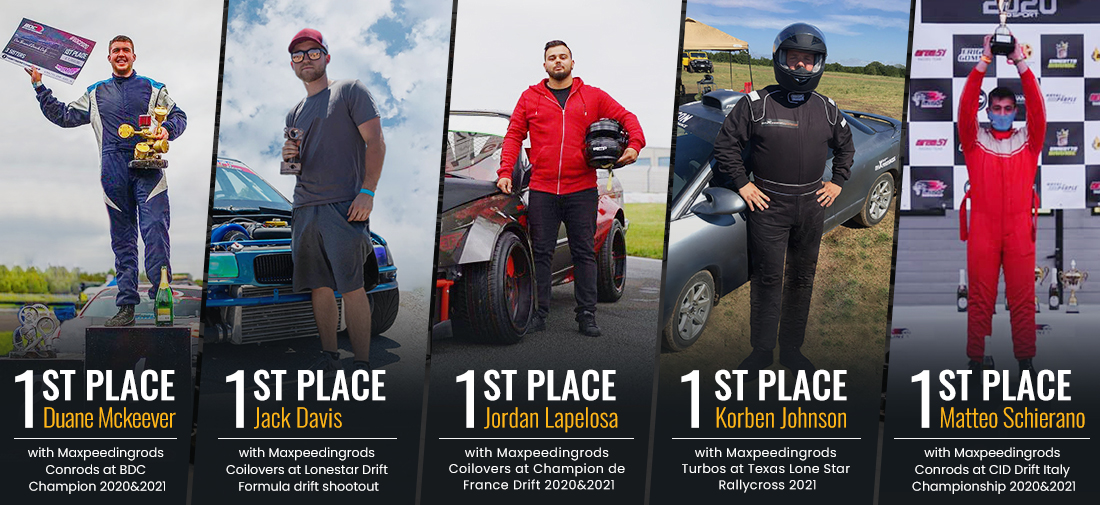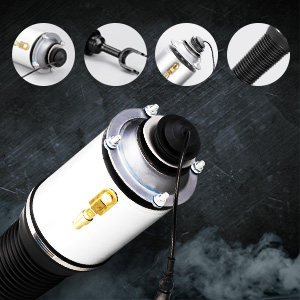 High-quality Material and Technology
*Strictly match the OE airline size. The size of the air nozzle perfectly fits the original airline to avoid air leakage.
*The air nozzle is made of copper which is very safe and daurable.
*Dust covers ensure longevity and durability. Aluminum housing protects the rubber air suspension bag for longer lifespan or product.
*Natural rubber and inflatable technology
*Plug and play.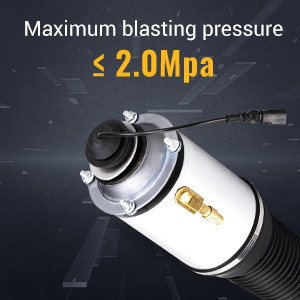 Drive safely and smoothly
*Hold up to 290 psi
*Stress tested exceeding 3 millon times
*100% Air Tightness Testing
*Create a more comfortable ride
*Give the driver more control of ride
*Direct replacement for OEM suspension without modification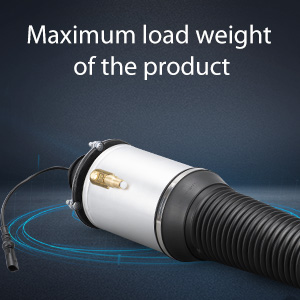 Wide Fitment
Air shocks are compatible for Audi A8 S8 4E 4E0616040AF. Can replace for front, left or right air suspension struts. We recommend you professional assemble to its best performance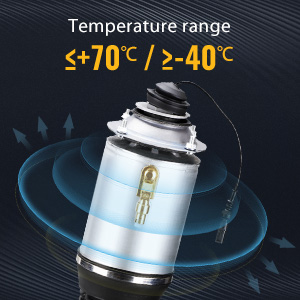 Great Performance
*Upgrated air flow of turbo. Increase horsepower and the boosting effection
*Safety & Security. Accuracy of fit and quality of the product match the original part.
*Electroplating process increase corrosion resistance more durable.
Application
Compatible for Audi A8, S8 D3 (4E) 2002-2010

Reference OE/OEM Number
4E0616039, 4E0616039AA, 4E0616039AB, 4E0616039compatible compatible for AC, 4E0616039AE, 4E0616039AF, 4E0616039AG, 4E0616039AJ, 4E0616039AK, 4E0616039R, 4E0616039S, 4E0616039T, 4E0616040,4E0616040T, 4E0616040S, 4E0616040R, 4E0616040AB, 4E0616040AJ, 4E0616040AA, 4E0616040compatible compatible for AC,4E0616040AE, 4E0616040AG, 4E0616040AK, 4E0616040AF,
4E0 616 039, 4E0 616 039 AA, 4E0 616 039 AB, 4E0 616 039 compatible for AC, 4E0 616039 AE, 4E0 616 039 AF, 4E0 616 039 AG, 4E0 616 039 AJ, 4E0 616 039 AK, 4E0 616039 R, 4E0 616 039 S, 4E0 616 039 T, 4E0 616 040, 4E0 616 040 T, 4E0 616 040 S, 4E0 616 040 R, 4E0 616 040 AB, 4E0 616 040 AJ, 4E0 616 040 AA, 4E0 616 040 compatible for AC, 4E0 616 040 AE, 4E0 616 040 AG, 4E0 616 040 AK, 4E0 616 040 AF

Specifications
Condition: New
Part Type: Air Suspension Strut
Fitment Type: Direct Replacement
Quantity: 1 piece (for Front left side)
Warranty: 1 year warranty for any manufacture defect
Internal Design: Monotube
Surface Finish: Rust Protected
Greasable or Sealed: Sealed
Gas Charged Shock: Yes
Bushings Included: Yes
Adjustable: Yes
Length, width and height (in/cm): 33.1*8.3*7.9 / 84*21*20
Operating Pressure (psi): ≤290 psi
Temperature range ≥-40℃ / ≤+70℃
Applicable Regions: Airmatic Suspension System
Features
- State: fully functional
- Guaranteed Exact Fit for easy installation
- Designed for comfortable suspension
- Full-fledged replacement for the original air suspension strut of the car and the same as the original air suspension strut
- Test more than 3 million times
- 100% Air Tightness Testing
- 24 hours air tightness test ≤0.02MPa
(Safety, accuracy of fit, service life and quality correspond to the original air suspension)
Notice
- These air suspension are aftermarket ones. They will replace the original air shock. Please double confim the compatibility as well as the OEM number before purchasing.
- Instruction is not included. Professional installation is recommended.
- Contact us please for whatever we can help.

Enter your destination to get a shipping estimate.