* Fitment: Compatible for Audi, compatible for Volkswagen,etc
* Horse Power: Capable of boosting horse power up to 250HP
* Turbine Housing Material: Ductile Iron QT450-10; temperature resistant up to 700℃
* Turbine Impeller Material: K418 Alloy; high oxidation resistance & stability (resistance up to 900℃)
* Cast Aluminium Blades: Great airtight seal, airflow, light weight, and corrosion resistant
* Excellent Design: Durable floating bearing structure & high-precision blade dynamic balance
* 100% Balancing Test: This turbocharger you will receive has been balanced using the VSR machine technology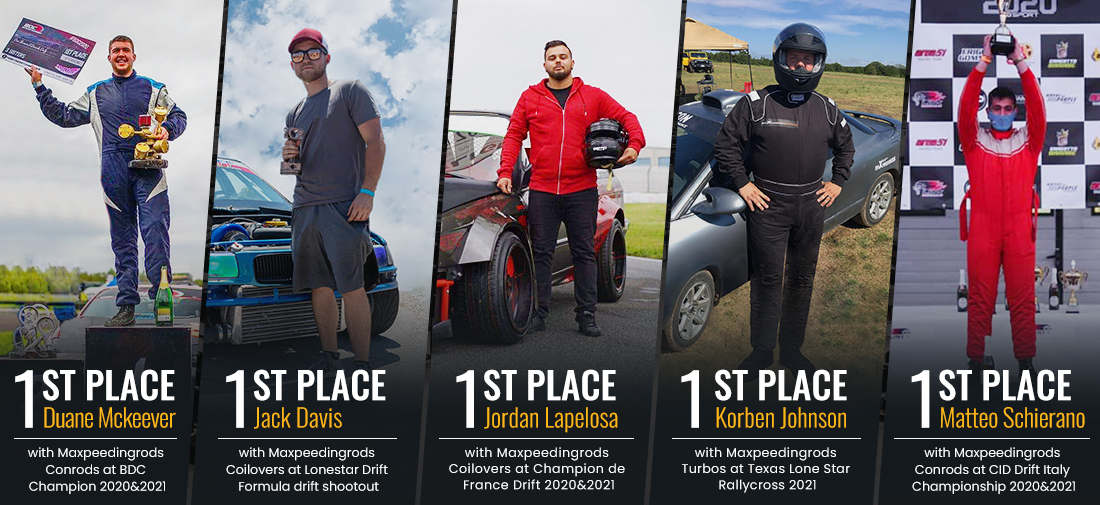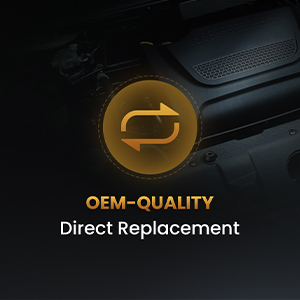 OEM-quality and direct replacement turbochargers which increase the users car's power output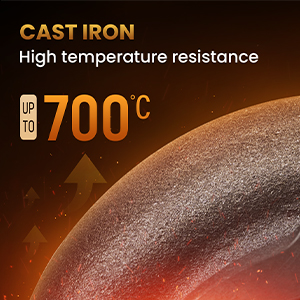 Ductile Iron QT450-10, the material used for the exhaust housing, is temperature resistant up to 700℃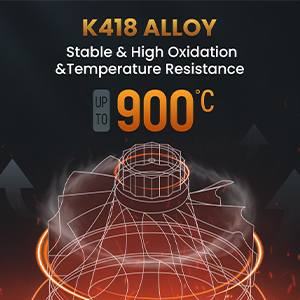 K418 Alloy, the material used for the exhaust impeller, has high oxidation resistance & stability (resistance up to 900℃)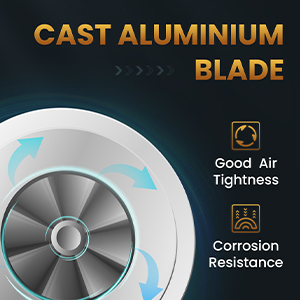 The cast aluminium blades are great airtight seal, airflow, light weight, and corrosion resistant
Application
Compatible for Audi A4 A6 Quattro compatible for VW PASSAT 1.8T AEB/ANB/APU/AWT Upgrade
compatible for Audi A4 1.8T AEB/ANB/APU/AWT20v/AVJ 1995 - 1999
compatible for Audi A4 Quattro 1.8T AEB/ANB/APU/AWT/AVJ/BEX 1999 -
Compatible for Audi A4 Upgrade 1.8T 1995 -
Compatible for Audi A6 1.8T AEB/ANB/APU/AWT 1997 - 1999
compatible for Audi A6 Quattro 1.8T AEB/ANB/APU/AWT 1999 -
Compatible for VW Passat 1.8T AEB/ANB/APU/AWT 1999 -
Compatible for VW Passat 1.8T upgrade 1999 -
OE/Part number
53039880005, 53039700005,
53039880013, 53039700013,
53039880029, 53039700029,
53039880025, 53039700025,
53039880073, 53039700073,
058145703L, 058145703LX, 058145703LV,
058145703J, 058145703JX, 058145703JV,
058145703K, 058145703KX, 058145703KV
058145703N,058145703NX , 058145703NV,
058145703Q,058145703QX,058145703QV,
058145703B, 058145703C, 058145703D,
058145703E, 058145703H,
Specification
Compressor :
Wheel Diameter: 50/37.5 mm
Trim: 56
Compressor Inlet: 44.5 mm
Compressor Outlet: 50 mm
Blades: 4 x 4 blades type
Turbine :
Wheel Diameter: 46/42 mm 
Trim: 83.7
Blades: 12 blades
Inlet Flange: 3 Bolt Flange
Outlet Flange: 3 Bolt Flange

Turbo Model: k03 upgraded, K03S
Engine: AEB/ANB/APU/AWT/AVJ/BEX
Fuel: Gasoline
Cooling Type:Water & Oil Cooling
Horsepower Rating: up to 220 HP
Bearing Type: Floating Bearing
Thrust bearings: 270 Degrees
Turbo Type:Individual
Universal Fitment: No
Finish: Polished
Condition: New
Accessories: You will get exactly as shown in the picture above
Package Weight:5750g
Package Size:26*25*23cm
Package included
1xTurbocharger
2xFlange gaskets
4xOil/Water port gaskets
Feature
* Product Material
1. Turbine housing :Ductile iron QT450-10- temperature resistant up to 700℃
2. Steel turbine wheel:K418 alloy - high oxidation stability and resistance up to 900℃
3. Compressor housing:ZL104 aluminum with lightweight
4. Compressor wheel/blades:Cast aluminium blades – superior air tightness & corrosion resistance

* Product Performance
1. K03S upgraded turbine/compressor wheel with higher horsepower.
2. Rich experience in turbo production and own factory
3. High-Speed oil seal ring and Precision clearance

* Technology Advantage:
1. 100% balancing Test by TURBOTECHNICS VSR3
2. G3-min-Flow VNT Turbo testing
3. Advanced Actuator Tester/Programmer
Note
* Please confirm your original turbo PART NUMBER before Purchasing
* Professional installation is highly recommended
* Before installing the new turbocharger, the cause that led to the failure of the turbo must be analyzed and eliminated (e.g. insufficient oil supply, foreign bodies in the intake area, crankcase ventilation without function, etc.)!
Enter your destination to get a shipping estimate.
Return Policy
We committed to provide good quality products to all our customers. We accept return or exchange within 30 days. No hassle for refund, 15 business days money back guarantee after we received the returned items. We hope that you will be pleased with your purchase. We want you to be happy with the products you got. Your satisfaction is our top priority.
If you are not satisfied with your purchase, please contact us as soon as possible after you received the item. Return shipping address will be provided and you will get the refund after we received the return item. All returned items must be in brand-new condition, unused and with original tags and packaging.
If the return is caused by the consumer, consumer should be responsible for the shipping fee and the restocking fee. If due to our reasons, the goods received are damaged or not correct, and the consumer is not required to bear the shipping fee for this reason, no restocking fee to be charged to the consumers for the return of a product.
Important Notice
1. Any returned item(s) without Return authorization will be rejected.
2. Please return your item(s) in original packaging and ensure that all packages are securely wrapped
3. We will not accept responsibility for loss or damage of goods during transit, please ensure that the insurance cover option is taken where possible
4. Upon receipt, all products will be inspected at our discretion in 3-5 business days. Then, the updated result will be informed.
If you have made a mistake on purchase and wish to cancel the order before it is dispatched please contact us by email as quickly as possible.
Shipping
1. We will ship your order in one business day once the payment is cleared.
2. Tracking number will be uploaded to your MXR customer account within 24 hours after shipment. Meanwhile, you will get the logistics notification mail.
3. Shipping time usually takes 3-7 business days when products available in local warehouses, and 5-25 business days to International addresses.
4. We only ship the item to PayPal verified shipping address. Please make sure your shipping address is the same as PayPal.