* fitment:Compatible for Land Rover Discovery LR3 / 3 2005-2009; Compatible for Land Rover Discovery LR4 / 4 2009-2018; Compatible for Land Rover & Range compatible for Rover Sport 2006-2014 without ACE system
* OEM number / Reference number:LR016411, LR016418 , LR032650 , LR038096 , LR041110 , RPD 501030 , RPD 501110 , RPD501020 , RPD501030 , RPD501100 , RPD501110, LR016402, LR016404, RPD000305, RPD000306, RPD000308, RPD000309, RPD500880, RPD501090, RKB500250,RPM500010, RPM500210,RPD500790,RPD500910,RPD500010.
* Test: Before each product leaves the factory it has endured a leak test, fatigue test, and a burst test.
* Quality: Made of High-quality rubber material for long-lasting durability
* Feature: By adjusting the amount of air pumped in, the stroke and length of the air shock absorber can be adjusted, the chassis can be raised or lowered, and the safety and comfort of the vehicle can be improved.

Warning: Cancer and Reproductive Harm www.P65Warnings.ca.gov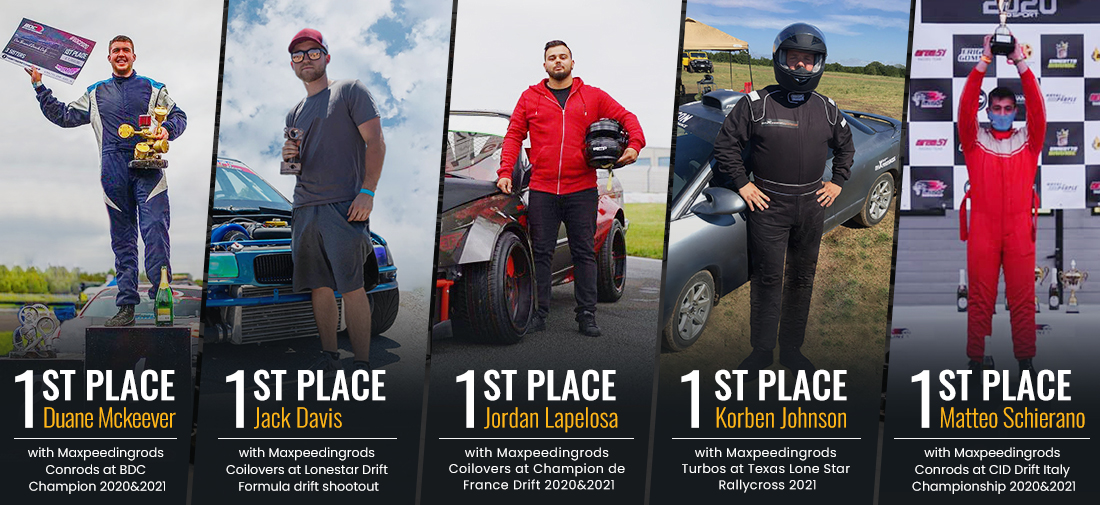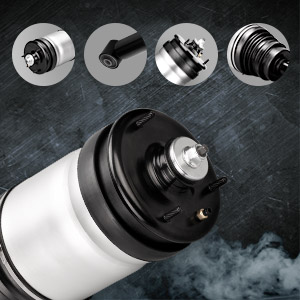 High-quality Material and Technology
*Strictly match the OE airline size. The size of the air nozzle perfectly fits the original airline to avoid air leakage.
*The air nozzle is made of copper which is very safe and daurable.
*Dust covers ensure longevity and durability. Aluminum housing protects the rubber air suspension bag for longer lifespan or product.
*Natural rubber and inflatable technology
*Plug and play.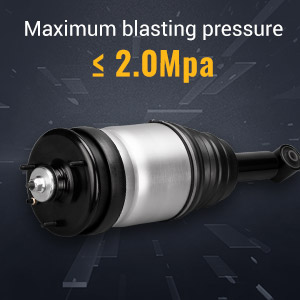 Brand new, Self-production and R&D
* High sensitivity and stability
the whole shock absorber will be pulled out after the air spring bag is compressed,
Body roll will be reduced and the air resistance on the low side will be reduced to greatly improve the stability and prevent the chassis from scratching and reducing overall vibrations in the vehicle.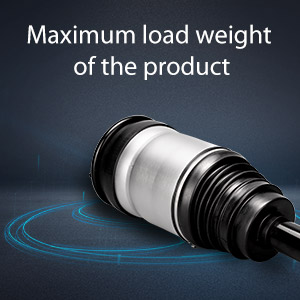 Drive safely and smoothly
*Hold up to 290 psi
*Stress tested exceeding 3 millon times
*100% Air Tightness Testing
*Create a more comfortable ride
*Give the driver more control of ride
*Direct replacement for OEM suspension without modification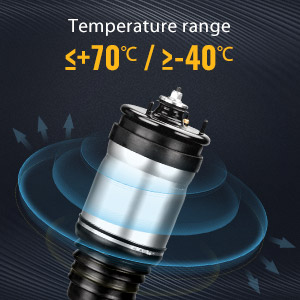 Quality Assurance
*All Brand new, not Remanufactured
*Electroplating process increases corrosion resistance which creates a more durable product
*Solenoid valve---adjust damper automatically
*Wide application ranging in uses from daily to performance driving
Application
Compatible for Land Rover Discovery LR3 / 3 2005-2009
Compatible for Land Rover Discovery LR4 / 4 2009-2018
Compatible for Land Rover & Compatible for Range Rover Sport 2006-2014 without ACE system
tip: please double confirm the part/OEM number in the description to ensure you will get the right struts.
Specifications
Reference OE/OEM Number:
RPM500210, RPM500010, RPM 500210
RPM 500010, RPD501110, RPD501090
RPD501030, RPD500880, RPD500830
RPD000309, RPD000308, RPD000306
RPD000305, RPD 501090, RPD 500880
RPD 000309, RPD 000306, RPD 000305
PD 000308, LR016419, LR016404
LR016402, LR0 16404, LR0 16402
Condition: Brand New
Placement on Vehicle: Rear left + right
Quantity: 1 pair of suspension (for rear left or right side)
Warranty: one year warranty for any manufacture defect
Features
Quality design
✧ Ply air sleeve
✧ Multi-layer airbag
✧ Extra heavy duty crimp rings

Product benefit
✧ Avoid resonance
✧ Save Fuel Consumption
✧ Reduce the loss of peripheral part
✧ Reducing overall suspension wear
✧ Make Driving More Comfortable and Safe
✧ Restore the original ride height and improve ride quality
- The damping effect of air shock absorbers reduces the wear and tear on surrounding parts and increases the life of the car
- It has a high compressive strength and good sound insulation to ensure our driving comfort and safety
Notice
*Please double check the Reference OE/OEM Number before Making the purchase.
*Instruction is not included. Professional installation is recommended.
*Contact us please for whatever we can help.
Enter your destination to get a shipping estimate.