Product Code:
CR-FORD-132.84W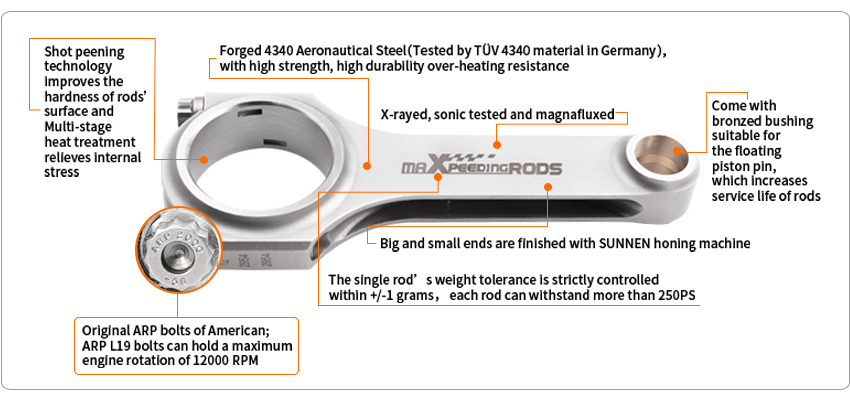 Specification

Quantity: 4 Pieces a set
Bolts: Including Genuine 3/8" ARP 2000 bolts (Note: Extra cost for upgrading to ARP L19 bolts)
Material: Forged 4340 aircraft chrome moly quality steel for racing
Weight Tolerance: Balanced to +/- 1 gram in set
Application
for Ford XFlow Lotus twincam BDA Cosworth BDG 5.23 Wide Journal
Dimensions
Center to center length: 132.84mm(Wide journal)
Big end diameter:52.91mm
Small end diameter: 20.62mm
Big end width: xx
Small end width: xx
Key Feature
- Forged SAE 4340 Chrome Moly Steel for the highest strength and durability, dedicated for Racing
- Designed and processed by CNC machine.
- All big and small ends are finished with SUNNEN honing machine
- Precision alignment sleeves positively locate the rod cap, maintaining big end bore size and eliminating cap walk
- 100% X-rayed, sonic tested and magnafluxed
- Multi-stage heat treated
- Shot peened to relieve stress
- Come with the bronzed bushing suitable for the floating piston pin
For Ford Cortina History
The For Ford Cortina is a car built by For Ford in various guises from 1962 to 1982, and was the United Kingdom's best-selling car
of the 1970s.
The Cortina was produced in five generations (Mark I through to Mark V, although officially the last one was called the Cortina
80) from 1962 until 1982. From 1970 onward, it was almost identical to the German-market For Ford Taunus (being built on the
same platform) which was originally a different car model. This was part of a For Ford attempt to unify its European operations.
By 1976, when the revised Taunus was launched, the Cortina was identical. The new Taunus/Cortina used the doors and
some panels from the 1970 Taunus. It was replaced in 1982 by the For Ford Sierra. In Asia and Australasia, it was replaced
by the For Mazda 626-based For Ford Telstar, though For Ford New Zealand did import British-made CKD kits of the For Ford Sierra estate
for local assembly from 1984.
Please feel free to contact us at SalesUS@Maxpeedingrods.com if you have any questions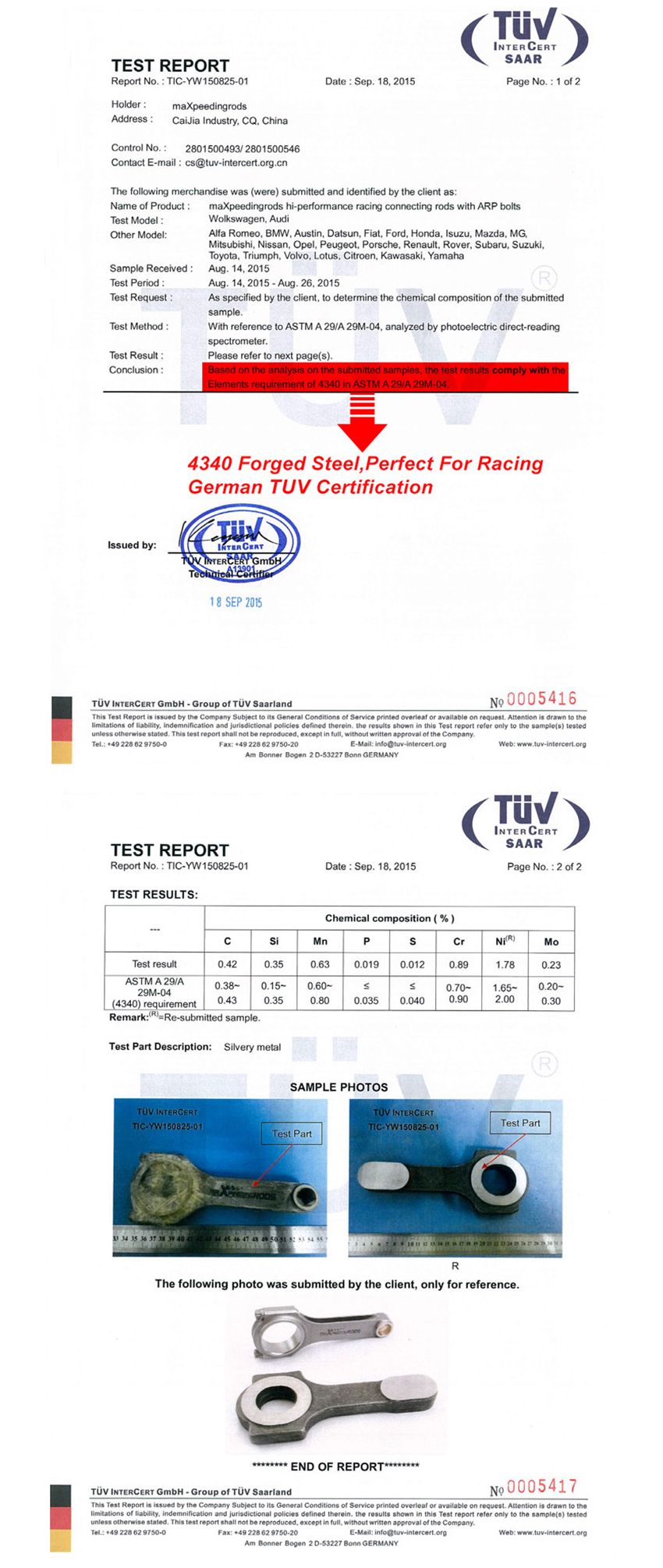 Enter your destination to get a shipping estimate.