Product Code:
CR-OPEL-143
Stock
In Stock(located in Hong Kong, customs duties on buyer's side)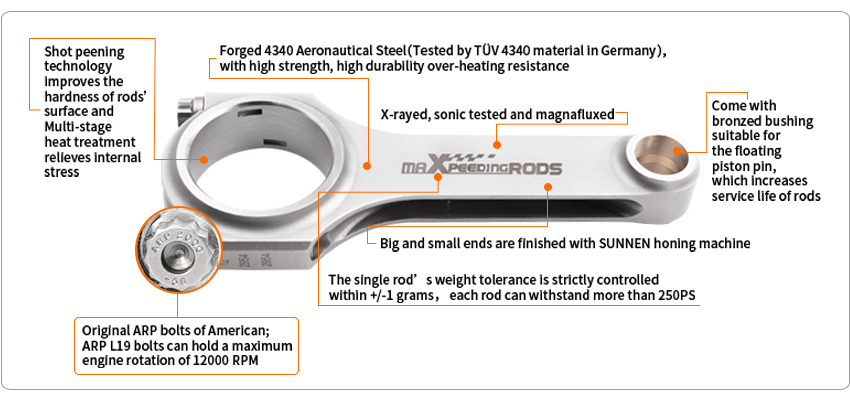 For Opel Astra F & G 2.0L C20XE / C20LET / Z20LET H-Beam Connecting Rod
Feature

Type

Forged 4340 EN24 Aircraft Chrome Moly Steel H-Beam Connecting Rod

Quantity

1 set of 4 pieces

Bolts

Including Genuine ARP 2000 bolts

Bolts size

3/8"

Lubricants

Without ARP Ultra Torque Assembly Lubricants

Tolerance

Balanced to +/- 1 gram in set

Note

Extra cost for upgrading to ARP L19 bolts

Warranty

1 year

Dimensions

Center to center length

143mm

Big end diameter

52mm

Small end diameter

21mm

Big end width

xx

Small end width

xx
Key Feature
- Forged SAE 4340 Chrome Moly Steel for the highest strength and durability, dedicated for Racing
- Designed and processed by CNC machine
- All big and small ends are finished with SUNNEN honing machine
- Precision alignment sleeves positively locate the rod cap, maintaining big end bore size and eliminating cap walk
- 100% X-rayed, sonic tested and magnafluxed
- Multi-stage heat treated
- Shot peened to relieve stress
- Come with the bronzed bushing suitable for the floating piston pin
Compatibility

Make

Model

Type

Year

Engine

For Opel

Astra

Astra F / G

1991-2004

2.0L C20XE

2.0L C20LET (South Africa)

2.0L Z20LET
Racing History
- Won the Andros Trophy for 3 consecutive years starting in 2000.
- Won 2002, 2003 and 2006 European Rallycross Champions in the Division 2 by different drivers.
- Christian Ledesma was 2004 TC 2000 champion, and Matias Rossi won that title in 2006 and 2007.
- Giuliano Losacco won the Stock Car Brasil in 2004 and 2005.
Please feel free to contact us at SalesUS@Maxpeedingrods.com if you have any questions!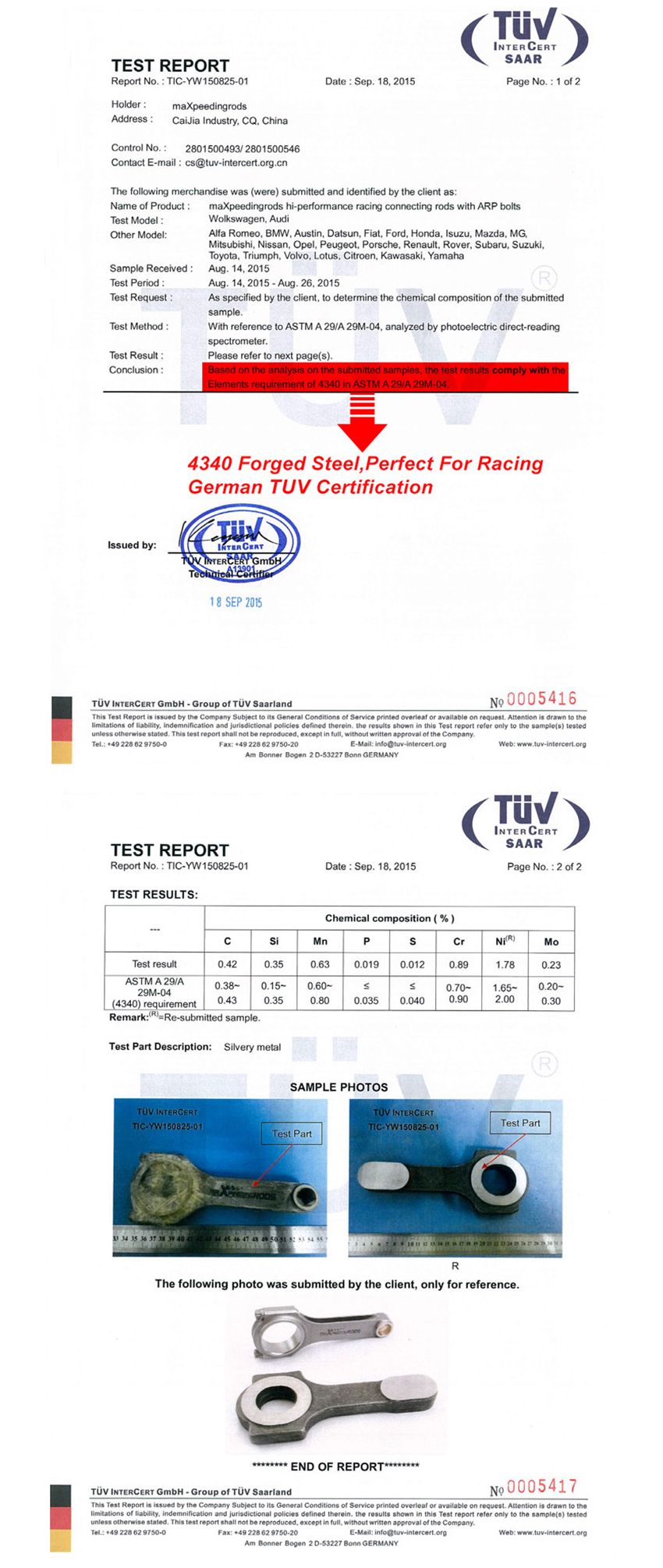 Enter your destination to get a shipping estimate.