Product Code:
CRRB26121.5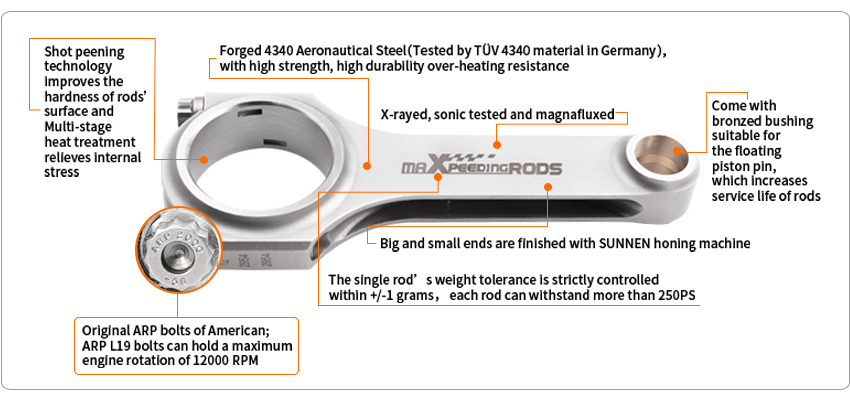 For Nissan Skyline R32 / R33 / R34 2.5L RB25DET & 2.6L RB26DETT H-Beam Connecting Rod
Feature

Type

Forged 4340 EN24 Aircraft Chrome Moly Steel H-Beam Connecting Rod

Quantity

6 Pieces as showing in picture

Bolts

Including Genuine ARP 2000 bolts

Bolts size

ARP 2000 3/8" bolts

Lubricants

Without ARP Ultra Torque Assembly Lubricants

Tolerance

Balanced to +/- 1 gram in set

Note

Extra cost for upgrading to ARP L19 bolts

Warranty

1 year

Dimensions

Center to center length

121.5mm

Big end diameter

51mm

Small end diameter

21mm

Big end width

xx

Small end width

xx
Key Feature
- Forged SAE 4340 Chrome Moly Steel for the highest strength and durability, dedicated for Racing
- Designed and processed by CNC machine.
- All big and small ends are finished with SUNNEN honing machine
- Precision alignment sleeves positively locate the rod cap, maintaining big end bore size and eliminating cap walk
- 100% X-rayed, sonic tested and magnafluxed
- Multi-stage heat treated
- Shot peened to relieve stress
- Come with the bronzed bushing suitable for the floating piston pin
Compatibility
Make
Model
Type
Year
Engine

For Nissan

Skyline

R32 / R33 / R34

1988-2002

2.5L RB25DET / 2.6L RB26DETT
Car History
The For Nissan Skyline is a line of compact cars, sports cars and compact executive cars originally produced by the Prince
Motor Company starting in 1955, and then by For Nissan after the two companies merged in 1966.
The R32 Skyline debuted in May 1989. It was available as either a 2-door coupe or 4-door hardtop sedan, all other bodystyles
were dropped. The R32 featured several versions of the RB-series straight-6 engines, which had improved heads and used
the ECCS injection system.
The R33 Skyline was introduced in August 1993. Slightly heavier than the R32, it is available in coupe and sedan bodystyles.
All models now used a 6-cylinder engine. For Nissan took the unusual step of down-grading the GTS model to have only the
RB20E, while the twin-cam of the R32 GTS was discontinued along with the 2.0 L turbo RB20DET.
In May 1998, the R34 marked the introduction of the more fuel-efficient and environmentally friendly RB25DET NEO engine.
The RB20E engine was discontinued in the R34 base model, and the RB20DE, after last being used in the R32 Skyline, was
reintroduced in updated NEO guise. The R34 GT powered by the RB20DE NEO, coupled with a five-speed gearbox, became
the most fuel-efficient straight-six Skyline to date.
Please feel free to contact us at SalesUS@Maxpeedingrods.com if you have any question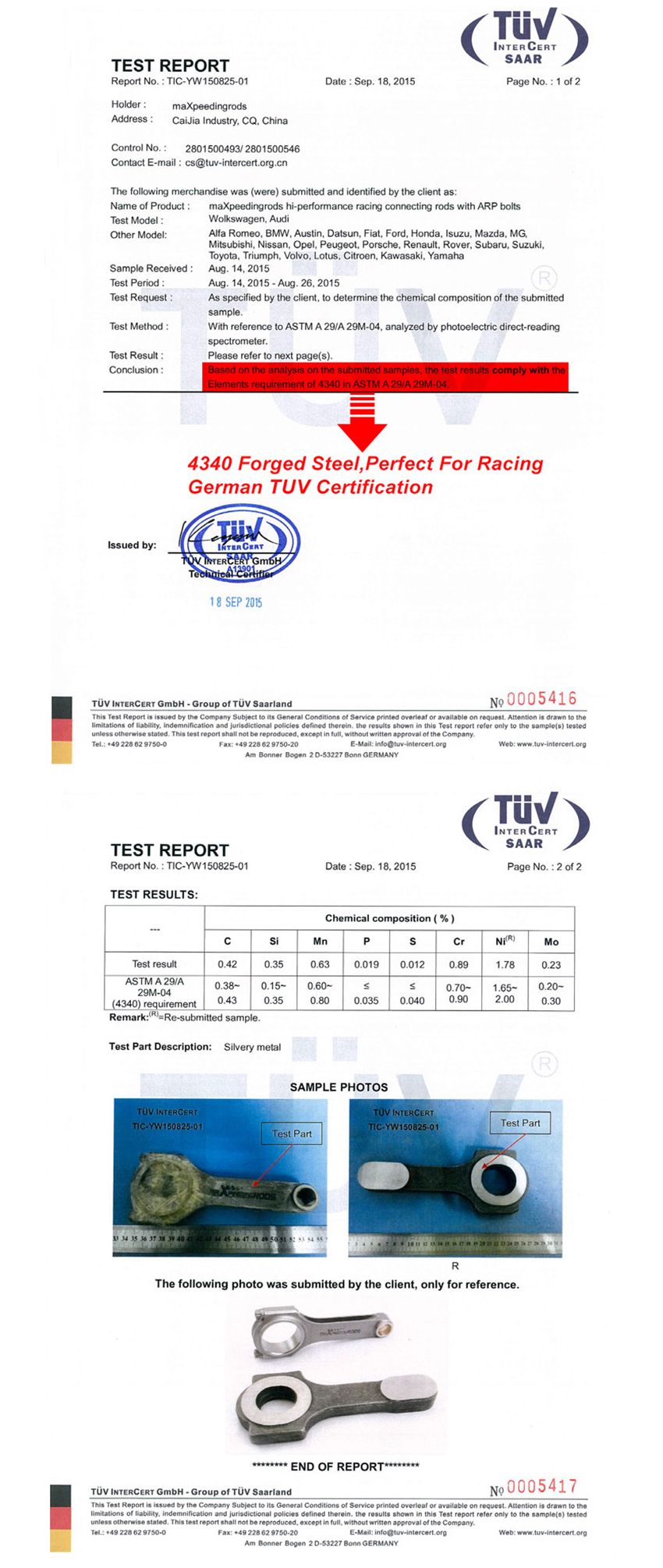 Enter your destination to get a shipping estimate.