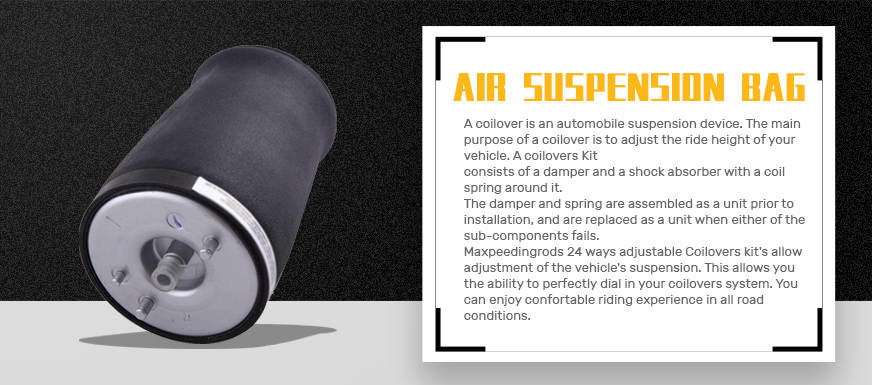 For Chevy Air Suspension Bag
An Air suspension spring bag (also called air bag) is a safety device fitted inside a road vehicle, consisting of a cushion designed to inflate rapidly in the event of a collision and positioned so as to protect passengers from being flung against the vehicle's structure. It consists of the airbag cushion, a flexible fabric bag, an inflation module, and an impact sensor.
Maxpeedingrods provide a full assortment of air suspension spring bags for all your suspension needs!

Showing 1 to 5 of 5 (1 Pages)