For Nissan Skyline R32 / R33 / R34 GT-R 2.6L RB26DETT & 2.8L RB28DETT 119.5mm Connecting Rod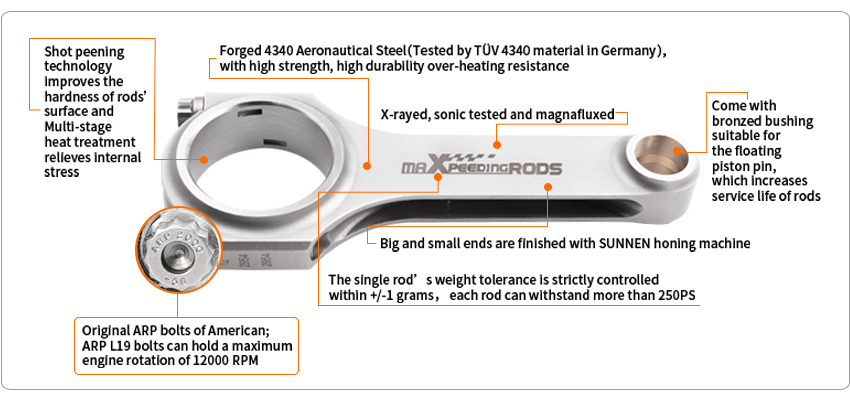 For Nissan Skyline R32 / R33 / R34 GT-R 2.6L RB26DETT & 2.8L RB28DETT H-Beam Connecting Rod
Feature

Type

Forged 4340 aircraft chrome moly quality steel H-beam Rods

Quantity

6 Pieces as showing in picture




Bolts

Including Genuine ARP 2000 bolts

Bolts size

ARP 2000 3/8" bolts

Tolerance

Balanced to +/- 1 gram in set

Note

Extra cost for upgrading to ARP L19 bolts

Warranty

1 year

Dimensions

Center to center length

119.5mm

Big end diameter

51mm

Small end diameter

21mm

Big end width

21.8mm

Small end width

21.8mm
Key Feature
- Forged SAE 4340 Chrome Moly Steel for the highest strength and durability, dedicated for Racing
- Designed and processed by CNC machine.
- All big and small ends are finished with SUNNEN honing machine
- Precision alignment sleeves positively locate the rod cap, maintaining big end bore size and eliminating cap walk
- 100% X-rayed, sonic tested and magnafluxed
- Multi-stage heat treated
- Shot peened to relieve stress
- Come with the bronzed bushing suitable for the floating piston pin
Compatibility

Make

Model

Type

Year

Engine

For Nissan

Skyline GT-R

R32 / R33 / R34

1989-2002

2.6L RB26DETT

2.8L RB28DETT
Racing History
- The R32 GT-R won all 29 races it entered inthe series and won the series title every year from 1989 to 1993.
- Won 1991 & 1992 the annual 1000 km race at the Mount Panorama circuit in Bathurst, Australia.
- Competed the 2008 Super GT season and won the GT500.
- Masahiro Hasemi led the race from the start to the finishing line at the 1990 Macau Grand Prix Guia touring car race.
- Andy Middlehurst won 2 consecutive championship in the National Saloon Car Cup.
- Jim Richards won the 1991 Australian Touring Car Championship.
- Mark Gibbs and Rowan Onslow won the 1991 Australian Endurance Championship.
- Mark Skaife won the 1991 Australian Manufacturers' Championship and the 1992 Australian Touring Car Championship.
- Won the 1992 Spanish Touring Car Championship.
- In 1993, 1996 and 1998 Akira Kameyama won the Pikes Peak International Hillclimb in each Open Class he entered.
- Rhys Millen won the 1999 High Performance Showroom Stock category in the Pikes Peak International Hillclimb.
- In 1995 24 Hours of Le Mans, Nismo achieved 10th overall, and 5th in its GT1 class.
- In 2007 the Heat Treatments Drag Reece McGregor broke the world record for the fastest AWD over a 1/4 mile.
- In 2007 TOTB U.K Racing series, Keith Cowie broke the fastest 4WD 0-300 kph record, while the previous record holder is
another GT-R.
Please feel free to contact us at SalesUS@Maxpeedingrods.com if you have any questions!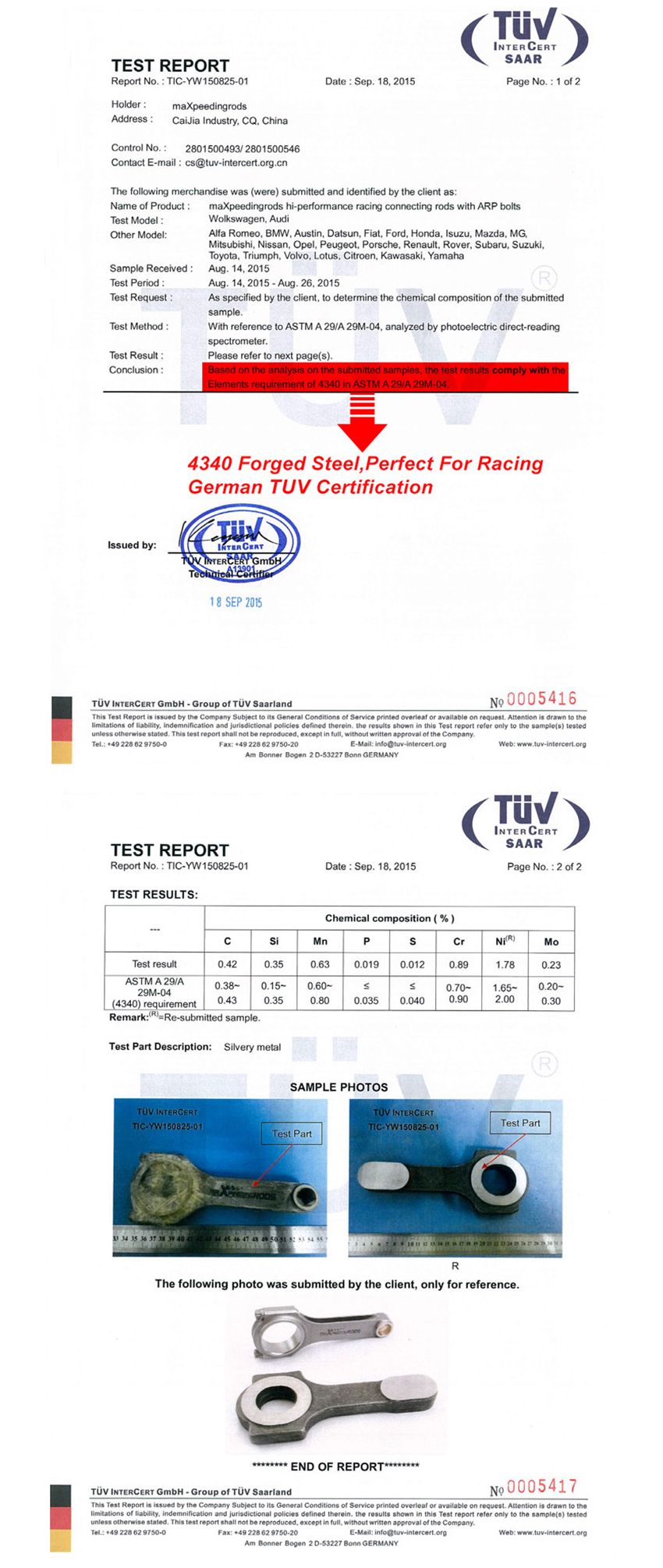 Enter your destination to get a shipping estimate.
Related Products
more>>