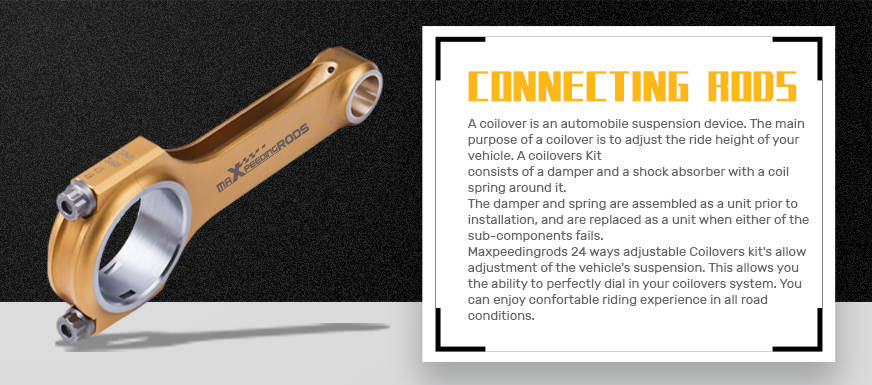 For Mitsubishi Conrods
A connecting rod is an engine component that transfers motion from the piston to the crankshaft and functions as a lever arm. Maxpeedingrods high performance H-Beam connecting rods with Forged SAE 4340 Chrome Moly Steel for the highest strength and durability, dedicated for street and race vehicles. Get your pistons pumping with tough, top-quality connecting rods from Maxspeedingrods.
We offers quality, discount conrods(con rod) across a large selection of vehicle makes, including, but not limited to: Ford, Audi, Toyota, Honda, Opel, Volkswagen and more! Welcome to choose!
Showing 1 to 2 of 2 (1 Pages)