For Toyota Camry 2.5L 2VZ-FE 2VZFE ARP 2000 Pleuel Bielle H-Beam Connecting Rod Conrod Con Rods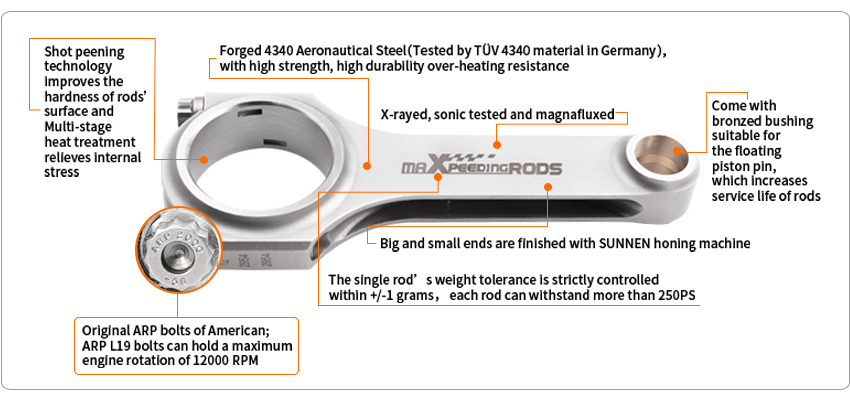 Toyota Camry 2.5L 2VZ-FE 2VZFE ARP 2000 H-Beam Connecting Rod Conrod Con Rods
Compatibility

Fit for

Toyota Camry 2.5L 2VZ-FE 2VZFE 1988–1991

Type

4340 EN24 H-Beam Connecting Rod

Quantity

6 Pieces as showing in picture

Bolts

Including ARP 2000 bolts

Bolts size

Genuine ARP 2000 3/8" bolts

Lubricants

Without ARP Ultra Torque Assembly Lubricants

Tolerance

Balanced to +/- 1 gram in set

Note

Extra cost for upgrading to ARP L19 bolts

Warranty

Limited lifetime warranty

Dimensions

Center to center length

136.2mm

Big end diameter

51mm

Small end diameter

21mm

Big end width

xx

Small end width

xx
Key Features
- Forged SAE 4340 Chrome Moly Steel for the highest strength and durability, dedicated for Racing
- Designed and processed by CNC machine.
- All big and small ends are finished with SUNNEN honing machine
- Precision alignment sleeves positively locate the rod cap,maintaining big end bore size and eliminating cap walk
- 100% X-rayed, sonic tested and magnafluxed
- Multi-stage heat treated
- Shot peened to relieve stress
- Come with the bronzed bushing suitable for the floating piston pin
Car History
The Toyota Camry is an automobile sold internationally by the Japanese manufacturer Toyota since 1982, spanning multiple generations.
Originally compact in size (narrow-body), later Camry models have grown to fit the mid-size classification (wide-body)—although the two
sizes co-existed in the 1990s. Since the release of the wide-bodied versions, Camry has been extolled by Toyota as the firm's second
"world car" after the Corolla. In Japan, Camry is exclusive to Toyota Corolla Store retail dealerships. Narrow-body cars also spawned a
rebadged sibling in Japan, the Toyota Vista—also introduced in 1982 and sold at Toyota Vista Store locations. Diesel fuel versions have
previously retailed at Toyota Diesel Store.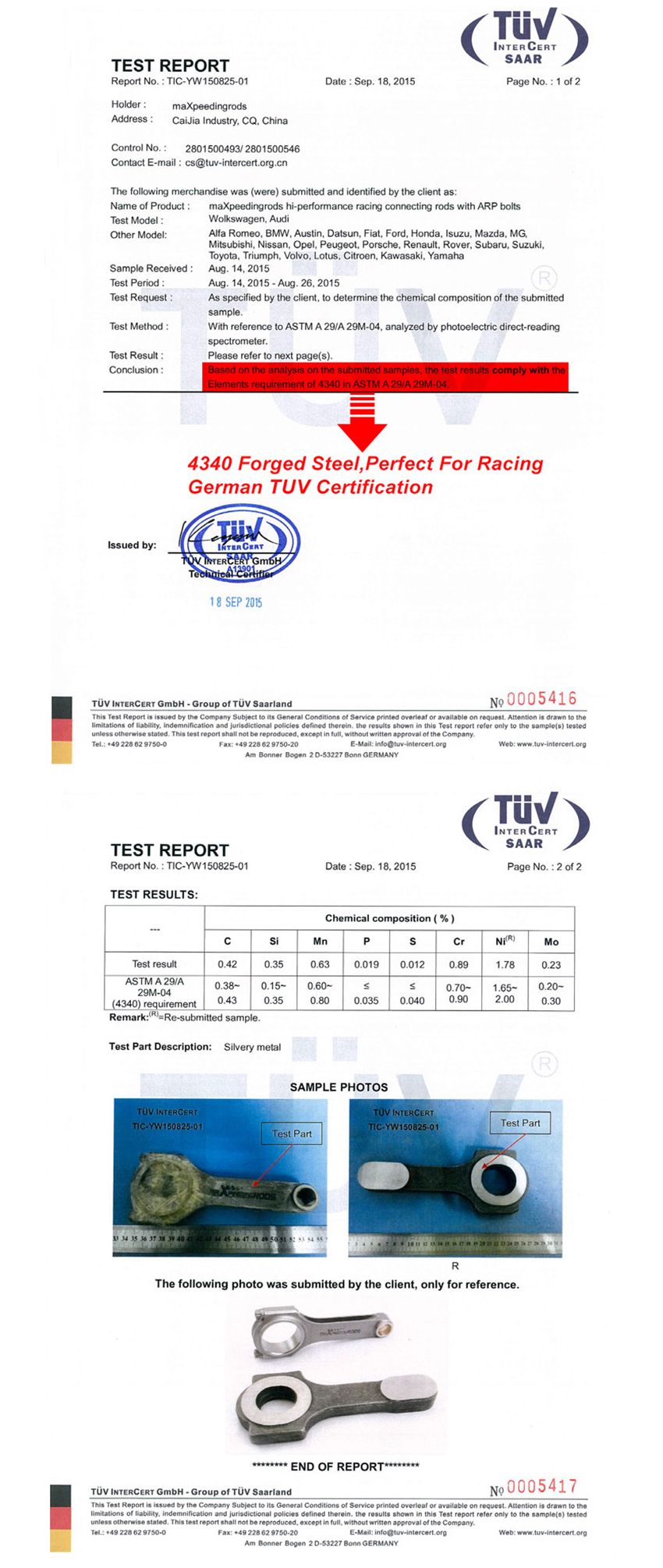 Enter your destination to get a shipping estimate.
Related Products
more>>